Predivna vijest za sve ljubitelje The Elder Scrolls sage dolazi nam iz Bethesde. Naime, objavljeno je da 10. rujna, odnosno 13. rujna u Europi, kreće prodaja The Elder Scrolls Anthology kolekcije koja po prvi put na jednom mjestu objedinjuje sve nastavke glavnog, The Elder Scrolls serijala igara. Tako će se u ovom jedinstvenom paketu igara redom naći:
Arena
Daggerfall
Morrowind (Tribunal, Bloodmoon, TES: Construction Set)
Oblivion (Knights of the Nine, Shivering Isles)
Skyrim (Hearthfire, Dawnguard, Dragonborn)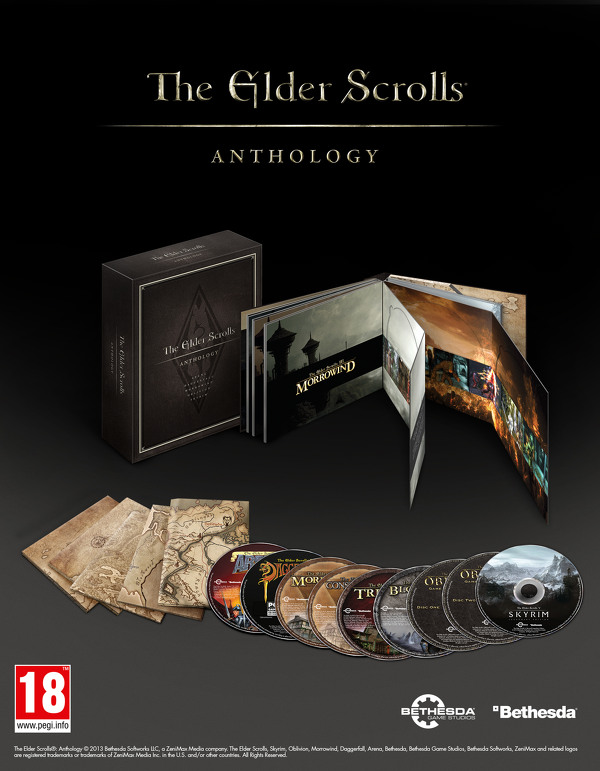 Osim igara, poslastica za zaljubljenike serijala i lorea su čak pet tiskanih mapa, a redom su to: mapa cijelog Tamriela, detaljne mape Iliac Baya, Morrowinda, Cyrodiila te Skyrima.
Za kraj napomenimo da ćete sve ovo moći dobiti po cijeni od samo £50/€60.
[nggallery id=311]