Sudeći prema novim aktivnostima studija Supermassive Games, još dugo ćemo se družiti sa njegovim The Dark Pictures Anthology serijalom.
Supermassive Games je registrirao još pet trademarkova za isto toliko novih The Dark Pictures igara:
The Dark Pictures: The Craven Man
The Dark Pictures Presents: O Death
The Dark Pictures: Directive 8020
The Dark Pictures: Intercession
The Dark Pictures: Winterfold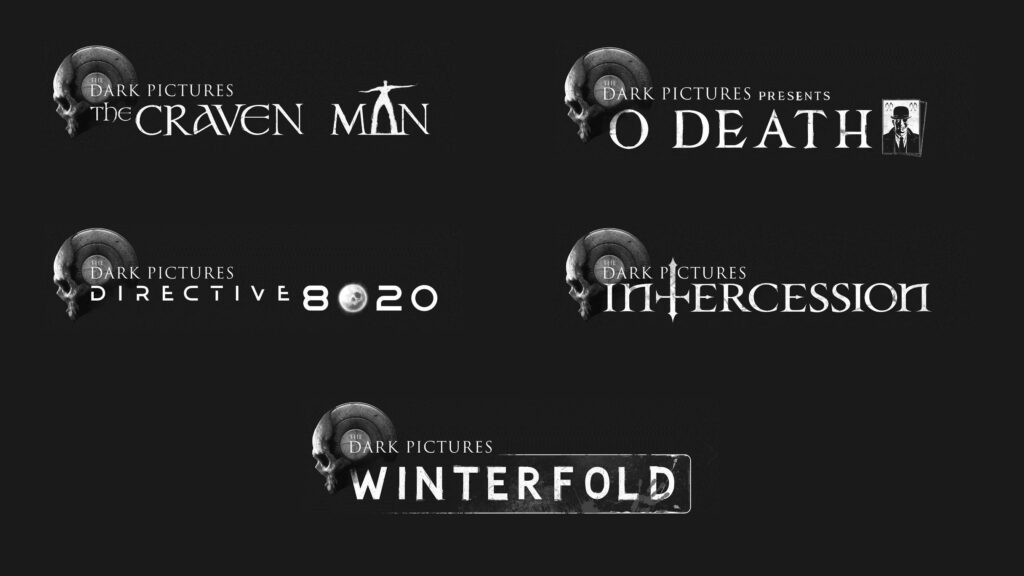 Za svaku od njih objavljen je i službeni logo, a možete ga vidjeti iznad. Iako iz samih naziva igara i njihovih logotipa možemo predvidjeti koju tematiku će svaka od njih obrađivati, na neke konkretnije detalje ćemo ipak morati pričekati još neko vrijeme.
U međuvremenu, podsjećamo da je Supermassive Games do sada izdao tri The Dark Pictures igre – Man od Medan iz 2019-te, Little Hope iz 2020-te te još uvijek aktualnu House of Ashes, koja je izašla početkom prošle jeseni. Četvrta igra, The Devil in Me, najvjerojatnije će se pojaviti nekada krajem ove godine, a tijekom veljače vlasnici bilo koje od triju dosadašnjih The Dark Pictures igara mogu pozvati prijatelja koji nema igru da zajedno s njima potpuno besplatno zaigraju.