Danas je dobar dan za sve Star Wars fanove. Prvo smo dobili novi teaser za nadolazeći film, a stigao nam je i  (još uvijek neslužbeni) datum izlaska igre Star Wars: Battlefront , kao i potencijalni box art za istu (art i box art možete vidjeti u galeriji ispod).
Naime, datum izlaska Star Wars: Battlefronta iscurio je na net, a igru ćemo moći aigrati i prije nego što smo to očekivali – prema leakanim informacijama, Star Wars: Battlefront bi na PS4, Xbox One i PC trebao stići 17. studenog, gotovo mjesec dana prije očekivanog datuma izlaska (svi su očekivali da će se igra pojaviti zajedno s premijerom sedme epizode filma, čija je premijera zakazana za 16. prosinac).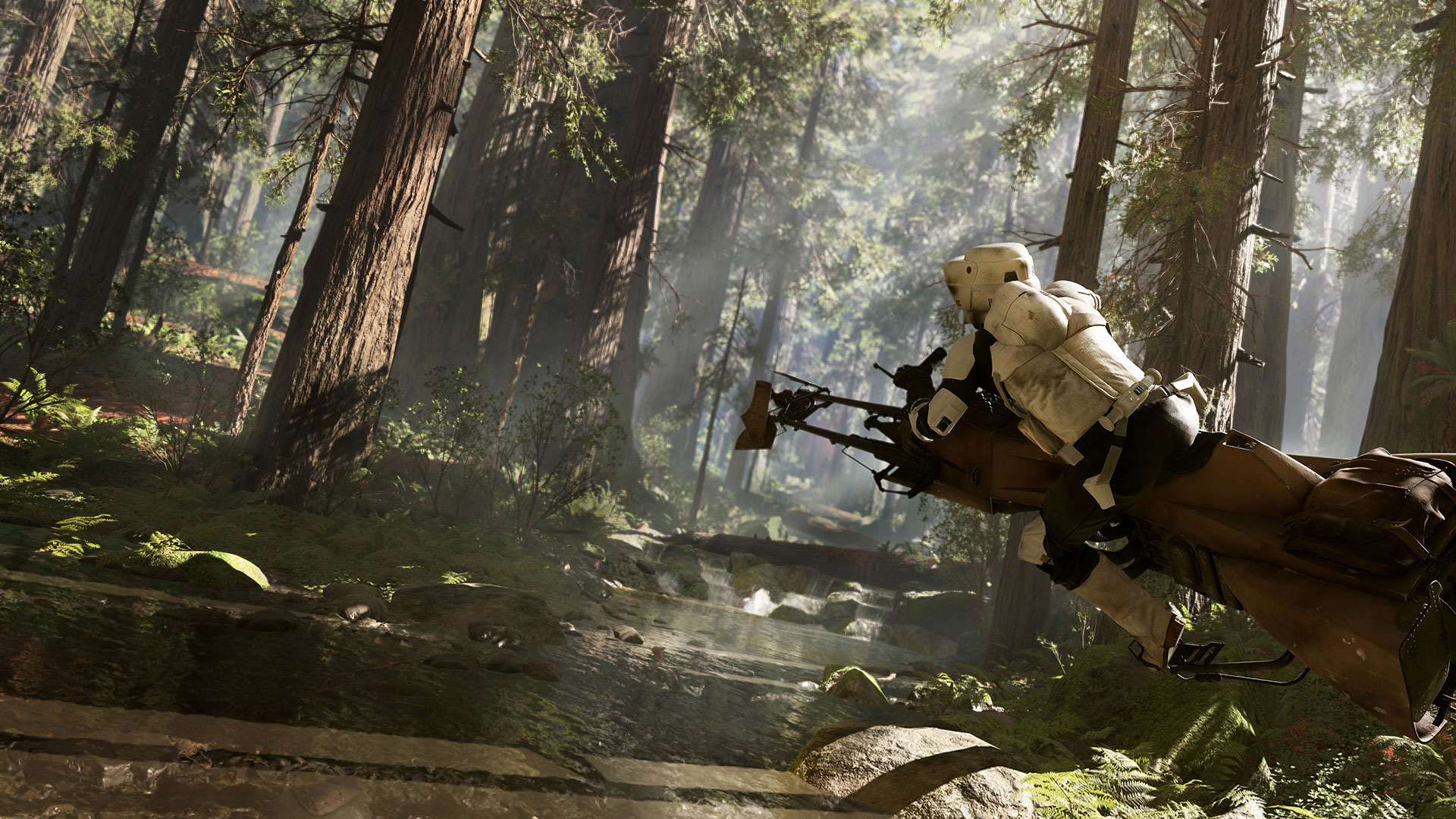 No, to čak nije sve – dobili smo i prvi službeni screenshot, a autori igre tvrde da se ne radi o CGI-ju već o pravom in-game materijalu. Također, dobili smo i veoma kratak uvid u gameplay igre (1:48 pa nadalje u traileru  za film), no za nešto konkretnije ipak ćemo morati biti strpljivi do sutra, kada nas očekuje i službeno predstavljanje igre, koje će nam donijeti pravu gameplay demonstraciju – budite sutra s nama, kako biste prvi doznali najnovije gameplay detalje jedne od najiščekivanijih Star Wars igara.