PC igrači, pozornost – startala je velika tradicionalna Steamova ljetnja rasprodaja!
Steam korisnicima je na raspolaganju zaista ogroman broj odličnih naslova po iznimno niskim cijenama (i do 80% nižim), a popis igara konstantno se nadopunjuje i mijenja.
Neki od najsvježijih popusta uključuju igre kao što su Wasteland 2 (50% popusta, košta $19.99), NBA 2K15 (75% popusta, košta $14.99), This War of Mine (60% popusta, košta $7.99) ili Child of Light (75% popusta, košta $3.74).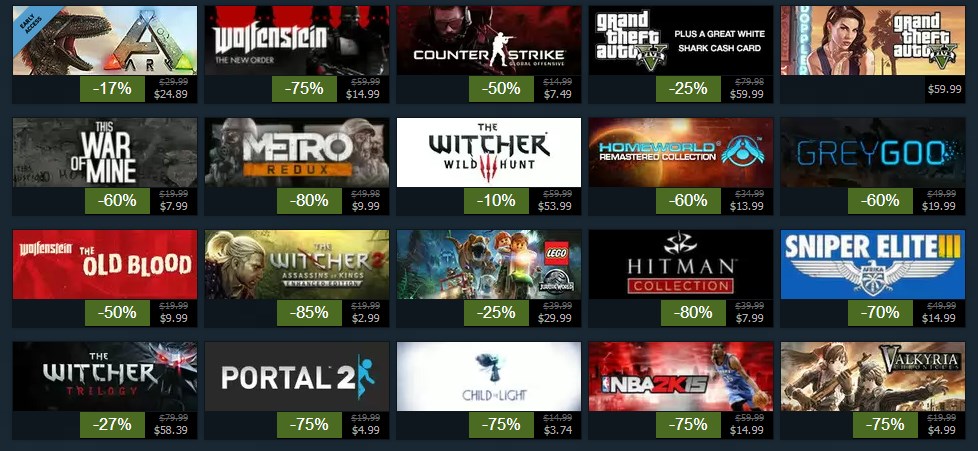 Također, tu su kao i uvijek i svakodnevne Flash rasprodaje, čija se ponuda mijenja svakih 12 sati, stoga je poželjno češće posjećivati Steam, jer tko zna – možda se na nekom od Flash saleova pojavi baš ona igra koju čekate.
Steam Summer Sale traje do 21. lipnja.