2K Games i Turtle Rock Studios objavili su novi trailer za nadolazeći 4vs1 futuristički shooter Evolve.
Novi Evolve trailer fokusiran je na pre-order bonuse. Tako će svi oni koji naprave pre-order igre na poklon dobiti The Monster Expansion Pack koji, između ostalog, sadrži Savage Goliath skin i četvrto igrivo čudovište.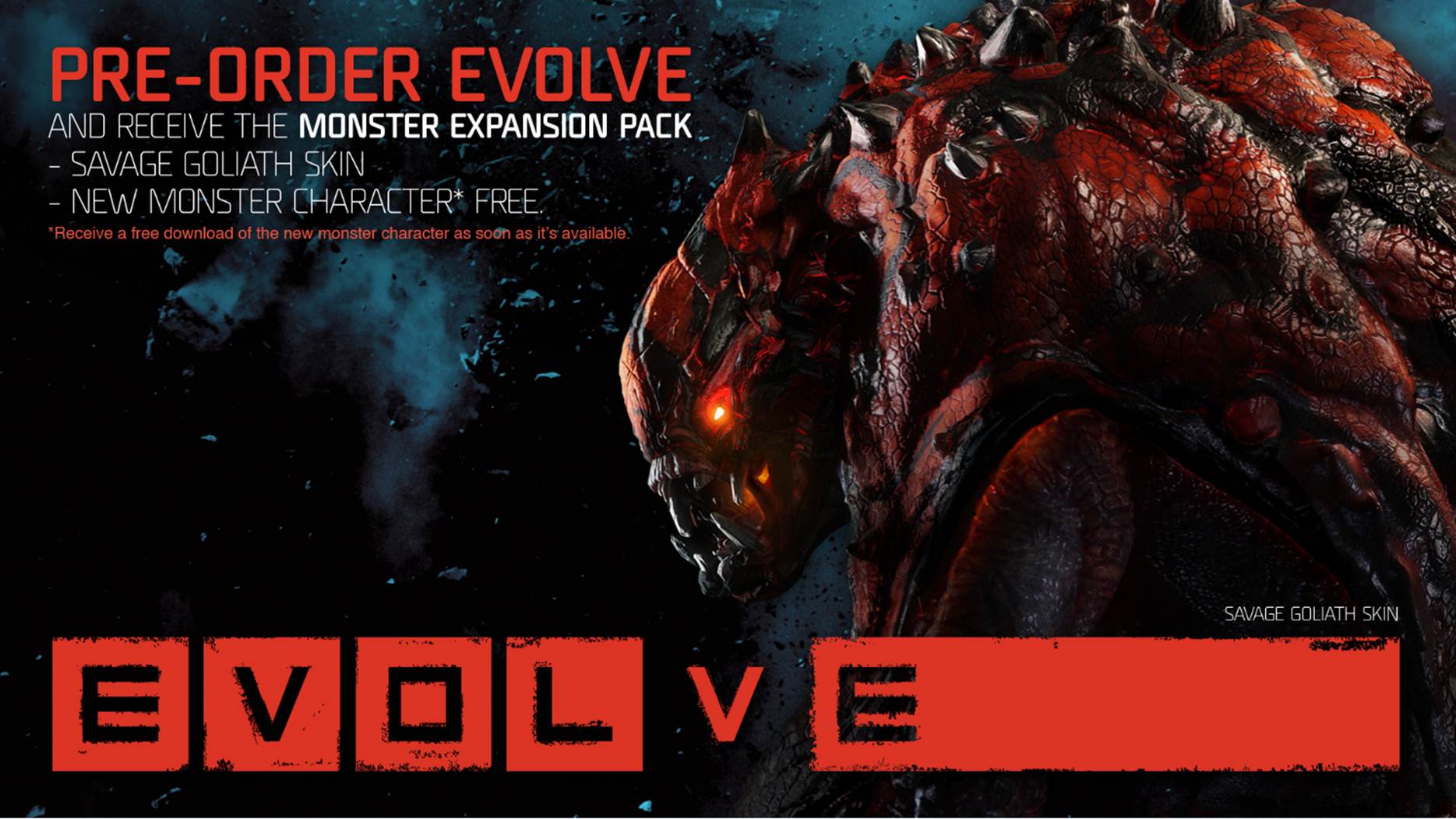 Nakon nedavne odgode, Evolve u prodaju stiže 10. veljače. Kao što je od ranije poznato, izaći će u verzijama za PC, Xbox One i PS4, a već krajem ovog mjeseca dobit ćemo priliku isprobati veliku Alpha verziju igre. Xbox One igrači će prvi dobiti priliku da zaigraju alphu. To će se dogoditi 30. listopada, dan prije PS4 i PC igrača. Evolve Alpha serveri bit će online sve do 2. listopada, a beta testiranje, koje je zakazano za siječanj, bit će ekskluzivno namijenjeno Xbox One igračima.