Zanimljiva informacija stiže nam od Xbox Australije, koja je na svojoj službenoj Facebook stranici otkrila da Rise of the Tomb Raider više nije vremenska ekskluziva, već trajna ekskluziva zahvaljujući kojoj će se spomenuta igra pojaviti samo na Xbox konzolama.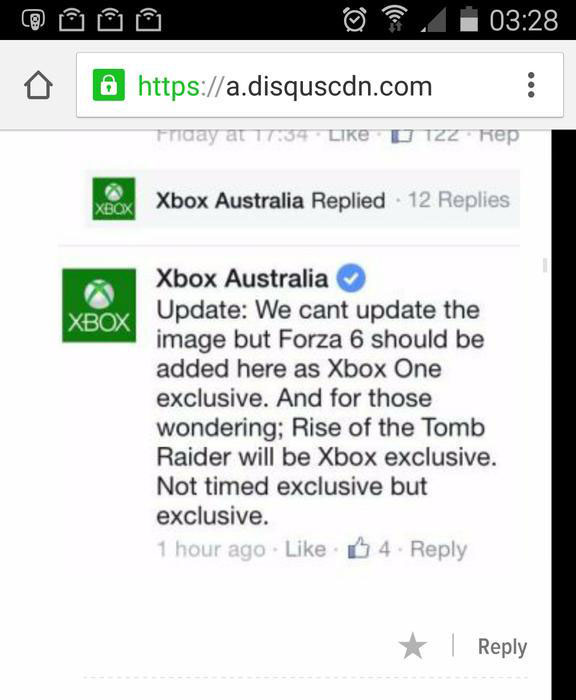 Je li Microsoft uistinu "kupio" Rise of the Tomb Raider ili je u pitanju dezinformacija, doznat ćemo uskoro – Rise of the Tomb Raider svakako bi trebao biti jedan od najeksponiranijih naslova na Microsoftovoj E3 pressici.
[UPDATE 23.05.15]: Microsoft se oglasio s priopćenjem da žali zbog kontroverznog Tweeta od strane Australskog Xbox ogranka, ali da Rise of the Tomb Raider izlazi krajem 2015 eksluzivno na Xbox platformi i da nema daljnjih informacija po tom pitanju.
Dodatno se Crystal Dynamics oglasio s priopćenjem kako nemaju novih vijesti u svezi igre osim da je i dalje "timed exclusive". Znači, možemo se opustiti i odahnuti. 🙂