Iako se Assassin's Creed III sada već može smatrati dijelom igraće povijesti, no to ne znači da smo zaboravili na njega, a kako stvari stoje, nije ni Ubisoft.
Naime, Ubisoft je predstavio potpuno novu figuricu glavnog protagonista Assassin's Creeda III Connora. Figurica nosi prikladan naziv "Connor, the Lats Breath" i predstavlja brutalnu scenu u kojoj se Connor sprema tomahawkom usmrtiti jednog od "crvenih mundira" – kako ista izgleda, možete vidjeti na slici ispod.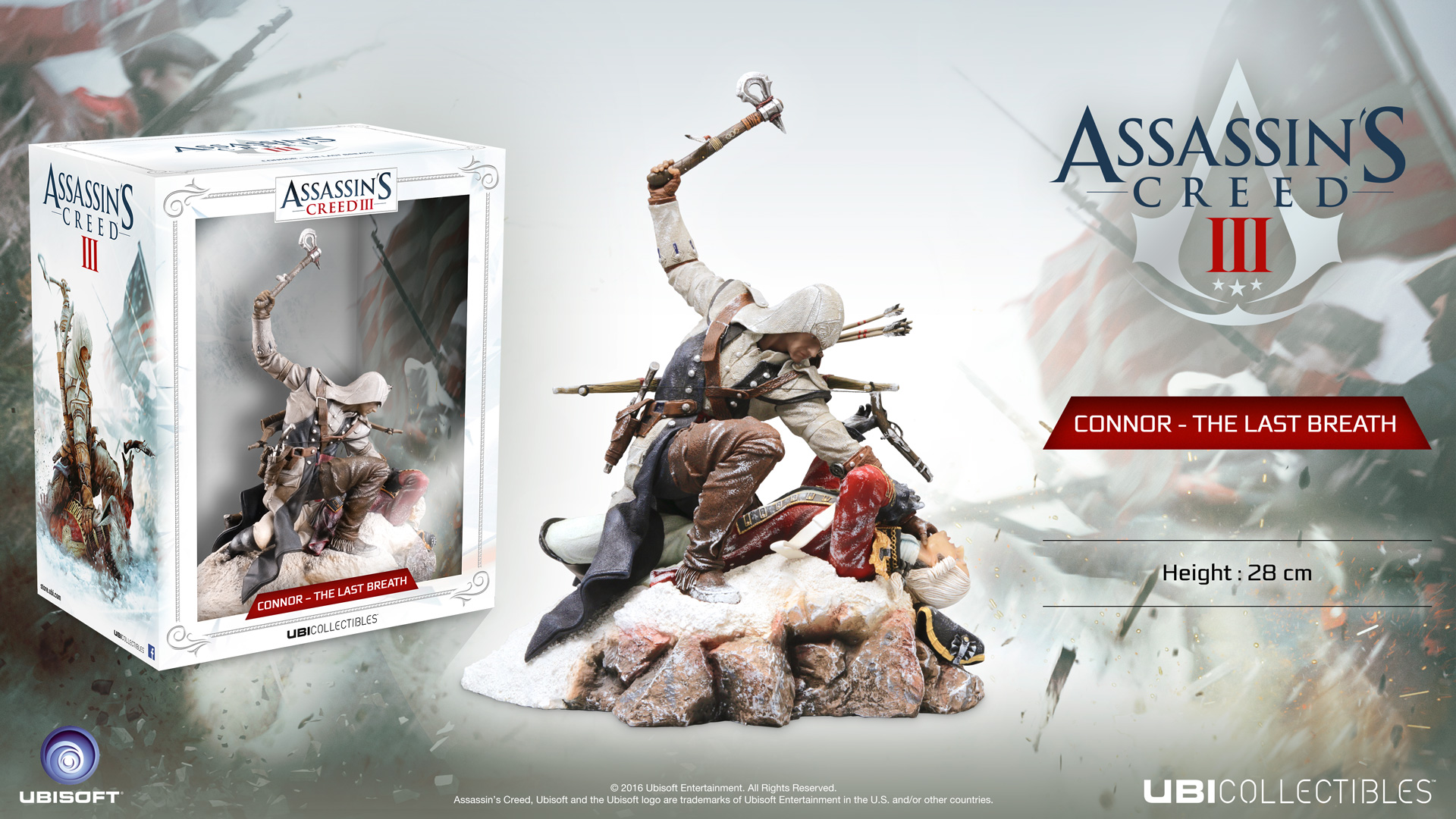 Ova sjajna figurica, koja je sastavni dio Ubicollectiblesa, Ubisoftovog ogranka zaduženog za proizvodnju, prodaju i distribuciju figurica i drugog kolekcionarskog sadržaja zasnovanog na Ubisoftovim franšizama, u prodaji će se pojaviti 29. rujna.