2K je danas službeno predstavio playlistu WWE 2K20 soundtracka, otkrivši kompletnu playlistu na kojoj se nalazi 12 numera iz različitih žanrova, koje ćemo slušati tijekom igre.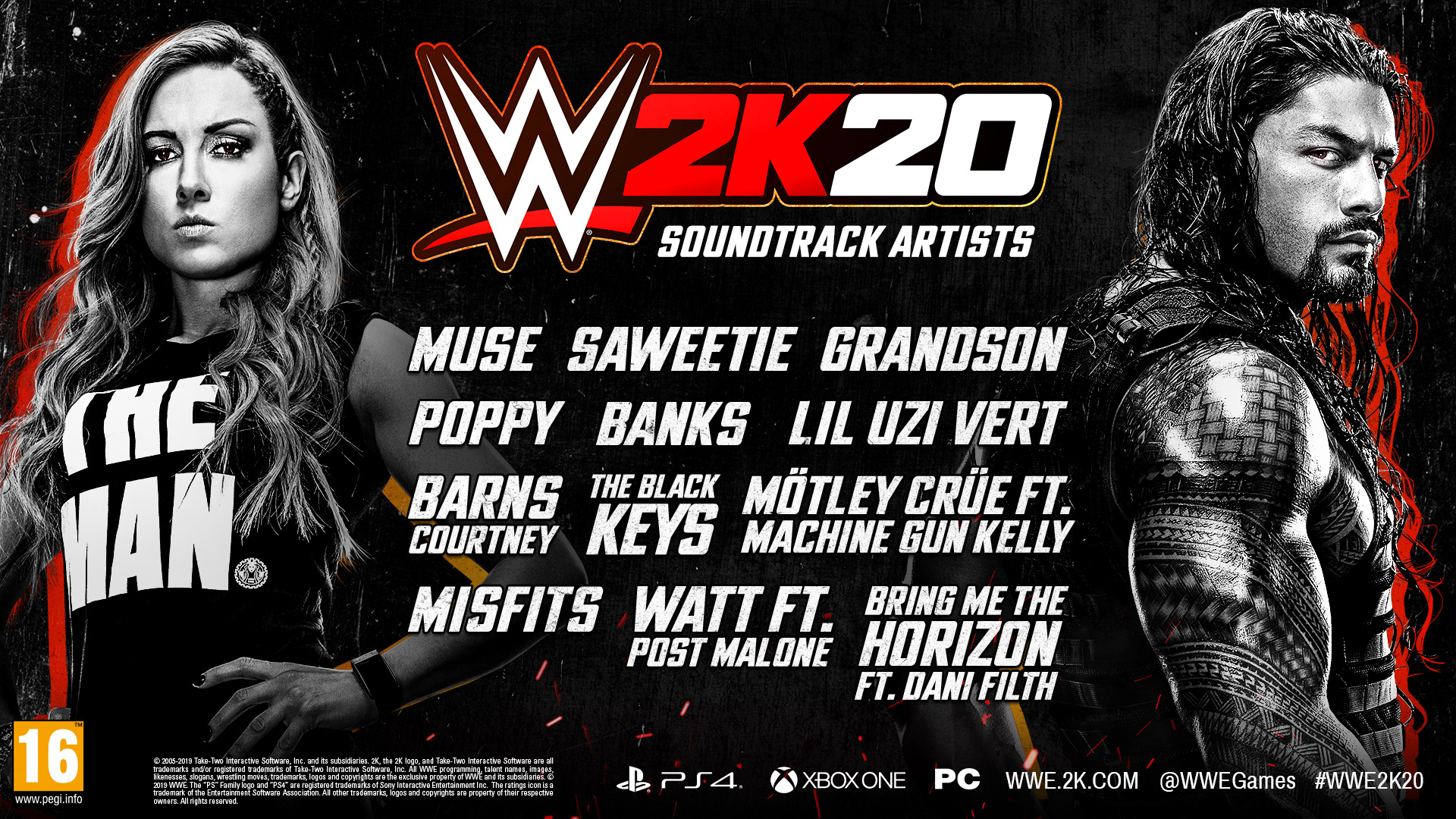 Playlista obuhvaća pjesme poznatih izvođača, kao što su Bring Me The Horizon, Motley Crue ili Muse, a obuhvatila je brojne žanrove, od hard rocka, preko hip-hopa, pa sve do electropopa. Kako izgleda kompletna playlista, pogledajte ispod:
Banks – "Gimme"
Barns Courtney – "99"
Bring Me The Horizon ft. Dani Filth – "Wonderful Life"
Grandson – "Stigmata"
Lil Uzi Vert – "XOTour Llif3"
Motley Crue ft. Machine Gun Kelly – "The Dirt"
Muse – "The Dark Side"
Poppy – "METAL"
Saweetie – "Icy Girl"
The Black Keys – "LO / HI"
The Misfits – "Hybrid Moments"
Watt ft. Post Malone – "Burning Man"
WWE 2K20 na PS4, Xbox One i PC stiže 22. listopada.