Jučer smo konačno doznali detalje predstojećeg Call of Duty: Black Ops 4 Blackout Battle Royale moda, (čija nas beta očekuje već idući tjedan), a danas vam donosimo nove informacije.
Nakon što smo jučer doznali da će Blackout moći igrati do 80 igrača, dobili smo i prvi pogled na cijelu mapu na kojoj će se sukob odvijati.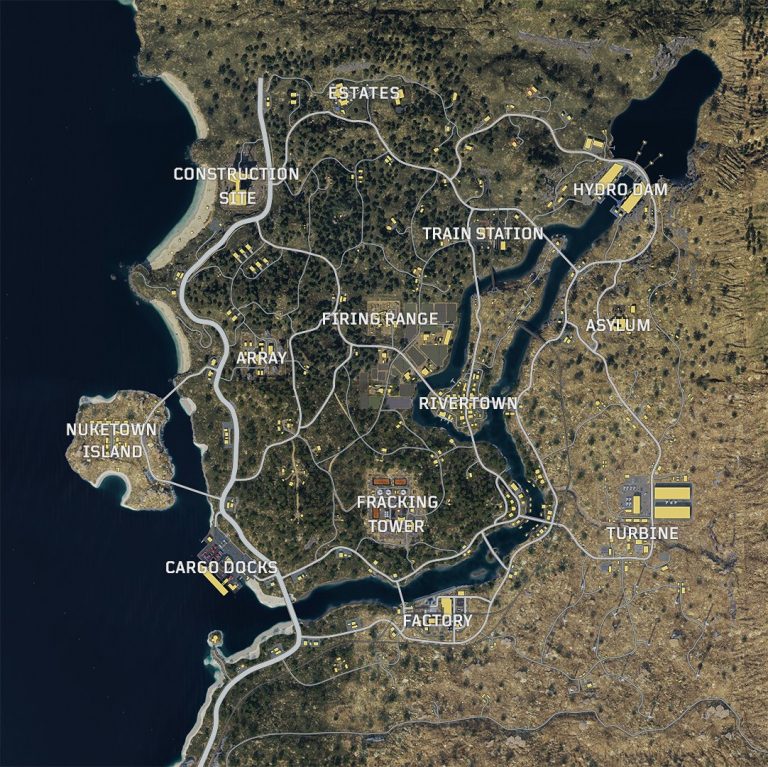 Kao što je ranije i najavljeno, velika Blackout mapa sastojat će se od Firing Range, Nuketown, Verruct (Asylum), Cargo (Cargo Docks) i Turbine mapa, a sada smo dobili potvrdu da će i Array i Hydro biti dio te mape, baš kao i potpuno nove sekcije kao što su Rivertown, Fracking Tower, Construction Site i Train Station.
Prema svemu sudeći, očekuje nas prilično velika mapa, a bit će zanimljivo vidjeti hoće li se i na koji način mapa mijenjati u budućnosti.
Call of Duty: Black Ops 4 izlazi 12. listopada, a bit će dostupan na PS4, Xbox One i PC platformama.