Nova ekspanzija The Lord of the Rings Onlinea, Riders of Rohan, doživjela je odgodu te će se na tržištu pojaviti 15. listopada. Izvršni producent igre Kate Paiz izjavila je na službenom blogu igre da je nedavno održana beta bila veoma uspješna i da je odaziv bio više nego fantastičan. Upravo zahvaljujući reakcijama igrača, uočeni su određeni propusti, pa je iz tog razloga Turbine odlučio uzeti dodatno vrijeme kako bi ispravio sve te propuste i na tržište plasirao kvalitetan proizvod.
Pored vijesti od odgodi igre, na blogu je objavljeno i da će svi oni, koji su napravili prednarudžbu ekspanzije, dobiti 500 Turbine bodova i torbu sa itemima koje će biti moguće iskoristiti u igri. Bodovi će biti automaski dodani na accounte igrača, dok će kod za iteme igračima biti proslijeđen putem e-maila, a koji će oni moći iskoristiti  od 5. rujna. Bonus itemi koje će dobiti svi koji su napravili pre-order ekspanzije su:
100 % XP Boost (traje jedan sat)
Slayer deed accelerators (traje jedan sat)
+20 % renown (traje tri sata)
+20 % mount speed (traje jedan sat)
Tome of defense
Scroll of finesse.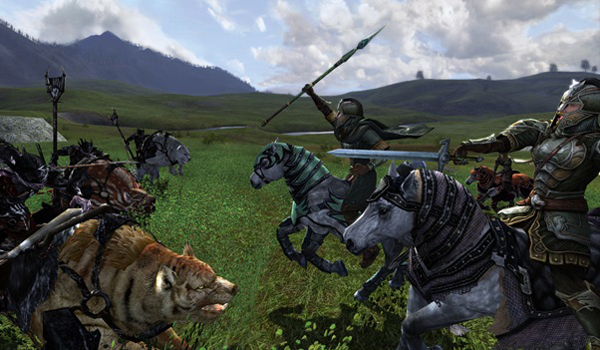 The Lord of the Rings Online je od nedavno postala free-to-play igra, pa ukoliko još niste imali priliku zaigrati ovaj MMORPG, sada to možete učiniti besplatno.