Što je k vragu The Red Door? I zašto se danas iz vedra neba pojavio na Microsoft Storeu, koji je posljednjih dana prava oaza leakova?
Ako bolje pogledamo navedenu produktnu stranicu, možemo primjetiti da definitivno ima veze s Activisionom, dok kratka poruka koja se nalazi u opisu donekle odgovaa potencijalnoj alphi ili beti nove Call of Duty igre.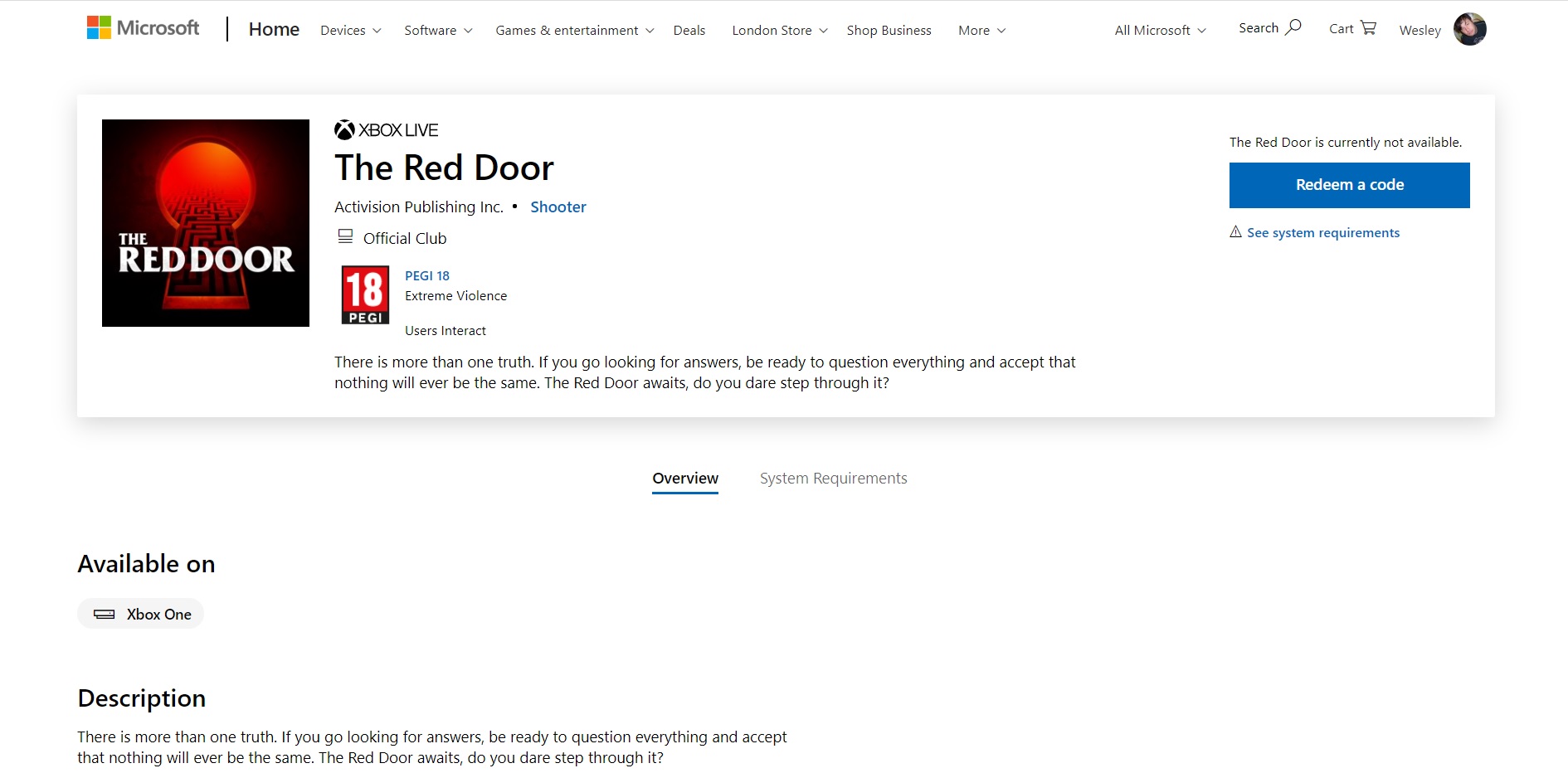 Prema informacijama dostupnim na toj stranici, The Red Door je Activisionov shooter za Xbox One koji je "težak" 81.65 GB, ali ga trenutno ne možete downloadati bez posebnog koda.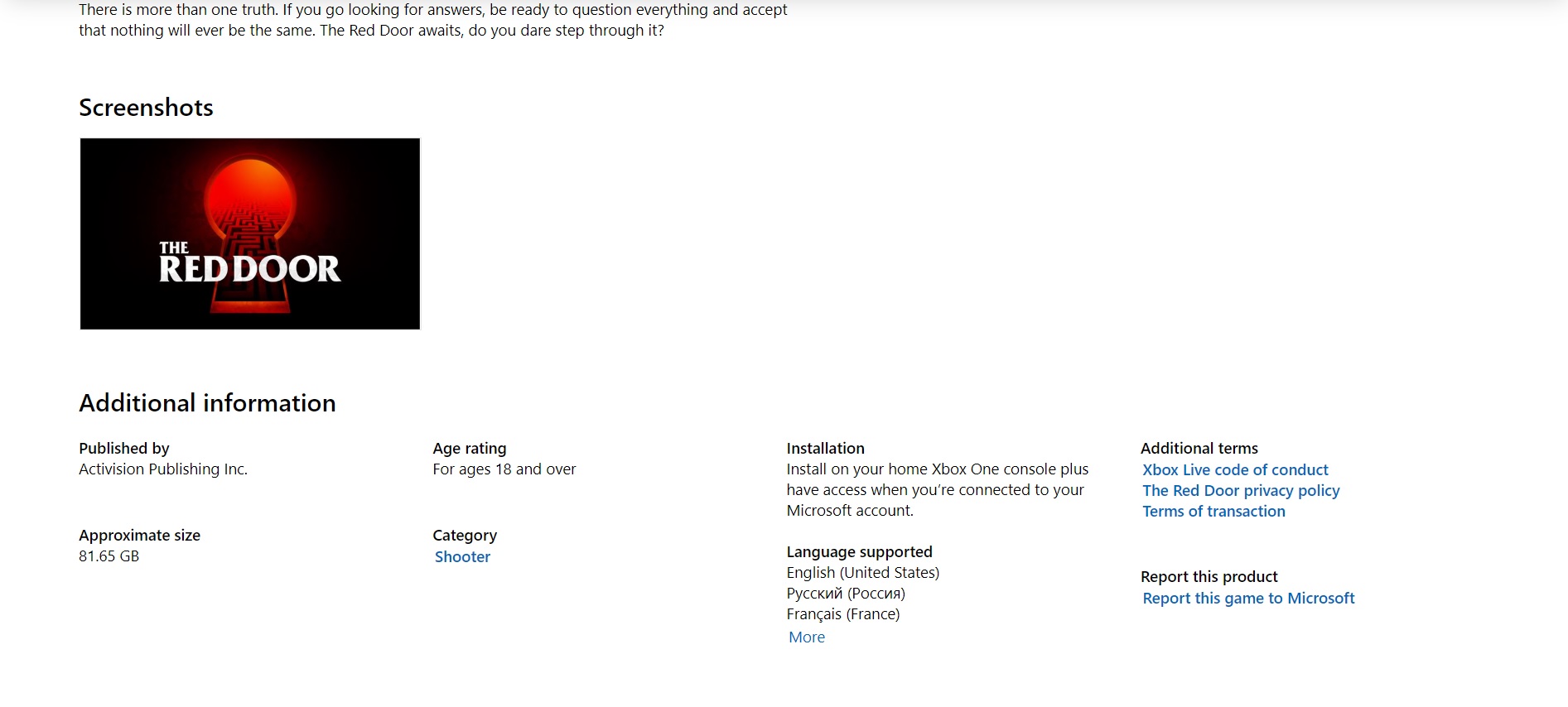 Da bi se doista moglo raditi o novoj Call of Duty igri, najbolje svjedoči činjenica da se The Red Door tijekom lipnja nakratko pojavio i na PlayStation Store bazi podataka, pri čemu je u kodu ContentID-ja stajao natpis COD2020INTALPHA1. Dakle, još jedan potencijalni dokaz da se bi se doista moglo raditi o alphi za Call of Duty: Black Ops (Cold War ili kako već), no još čekamo da se Activision oglasi i konačno otkrije bilo kakve informacije o igri.