Nakon što je na ovogodišnjem Spike TV Video Game Awardsu i službeno otkrio datum izlaska igre The Last of Us, Naughty Dog nas je počastio i box artom za istu, ali i sa nekoliko novih informacija, vezanih za samu igru, tj, za njezinu multiplayer komponentu.
Otkriveni box art (koji možete vidjeti ispod) prikazuje Joela i Ellie, kako koračaju kroz opustošeni Pittsburgh. Prve reakcije igrača na izgled box arta veoma su pozitivne, a postavljanje Ellie u prvi plan box arta i Tweet Naughty Dogova Creative directora Neila Druckmanna, koji je indirektno upućen na račun Irrational Gamesa i njihovog box arta za Bioshock Infinite, koji je naišao na brojne negativne reakcije, pokrenuo je hrpu komentara vezanih za generičnost, ali i za neravnopravnost spolova (Elizabeth iz Bioshock Infinitea našla se na zadnjoj strani covera, što je izazvalo brojne komentare i negativne reakcije od strane igrača, ali i onih koji to nisu).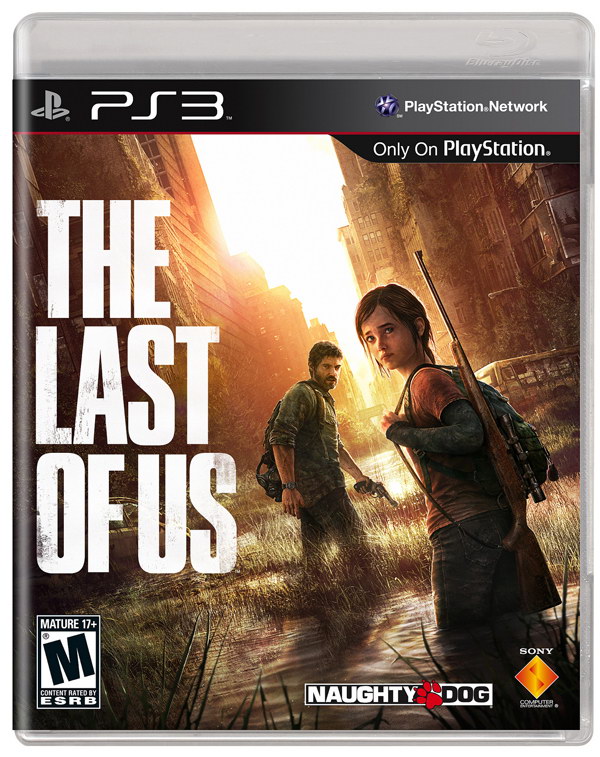 No, ostavit ćemo box art po strani (za koji će svatko moći dati svoj sud) i osvrnut se na druge novosti koje nam stižu od Naughty Doga. Novosti se tiču pre-order bonusa, koji nam stižu u dva oblika. Prvi je takozvani Sights and Sounds Pack, koji će sadržavati službeni soundtrack iz igre, dinamičku temu za PS3 i Winter Joel i Winter Ellie PSN avatare. Međutim, svi oni koji kupe igru preko američkog GameStopa, pored Sights and Sounds Packa, dobit će i Survival Pack, koji sadrži još nekoliko interesantnih dodataka, koji se pretežno tiču multiplayer komponente igre (bonus XP poeni, attack boosteri, dodatni novac, posebni itemi za customizaciju MP likova) kao i dodatne skinove za Joel i Ellie, koji će biti dostupni nakon završetka Single Player moda. Kada je multiplayer u pitanju, Naughty Dog i dalje vješto skriva informacije o njemu, jer i dalje nije poznato u kojoj formi će isti doći, no sam Naughty Dog je obećao kako će u bližoj budućnosti otkriti i konkretne detalje o multiplayeru.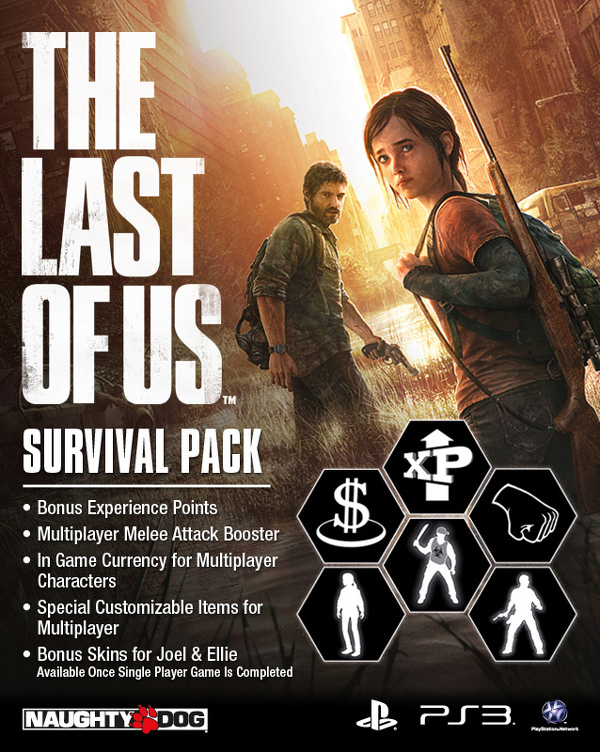 The Last of Us, koji je PlayStation 3 ekskluziva, izlazi 7. svibnja iduće godine.