Današnji Nintendo (Smash) Direct predstavio je nove likove koji će se naći u Super Smash Bros. Ultimateu, novoj verziji Smash Brosa koja izlazi samo na Nintendo Switchu. O dočekalo nas je puno iznenađenja. Prvo od njih je potvrda Kena iz Street Fightera kao igrivog lika, nakon čega je predstavljen i potpuno novi pokemon imena Incineroar.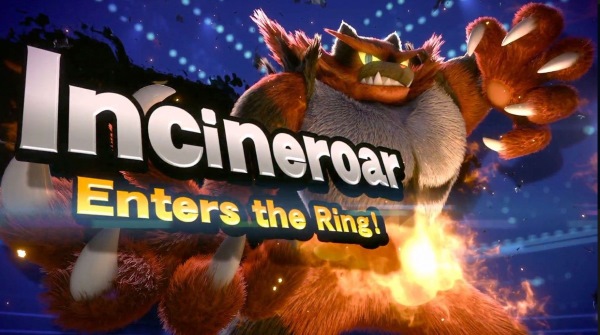 Uz ova dva lika, čiji izgled možete vidjeti iznad, Nintendo je predstavio neočekivanog dodatnog lika u rosteru, popularnu piranja biljku, vječnu Marijevu prepreku u mnogim igrama. Nekako će i ova poznata biljka po prvi puta postati igrivi lik u nekoj igri, a doći će kao DLC lik koji vas neće koštati ni lipe. No, mnogi likovi neće biti besplatni. Naime, Nintendo je najavio da će igra imati poseban Season Pass.
Releasing post-launch, Piranha Plant takes root as a fighter in Super #SmashBros Ultimate! If you claim the #MyNintendo Gold Points for a purchase of the game by 31/01/2019, you'll receive the fighter for free as an early purchase bonus. pic.twitter.com/nvUUTwWEzm

— Nintendo of Europe (@NintendoEurope) November 1, 2018
Season pass će sadržavati mnoge posebne DLC setove koji će sa sobom donositi nove likove, staze i glazbu. Svaki set će koštati 6 američkih dolara, dok će kompletan Season pass (tj. ovdje nazvani Fighters pack) koštati 24. 99 američkih dolara.
Također su najavljene promjene u Online igranju, uparivanje će prioritizirati igrače/ice prema lokacijama, a najavljeni je i ranked mode. Još ćemo puno informacija saznati u igri u narednih mjesec dana, jer  Super Smash Bros. Ultimate izlazi 7. prosinca ove godine.
Ryu's best friend and constant competitor, Ken Masters joins Super #SmashBrosUltimate as an echo fighter! His moves are based on his appearance in Super Street Fighter II Turbo, so watch out for his iconic flaming Shoryuken! pic.twitter.com/ARB7cooMVu

— Nintendo Versus (@NintendoVS) November 1, 2018