PlayStation 4 uskoro dobiva iznimno atraktivan bundle koji će sadržavati sljedeće igre: The Last of Us Remastered, Bloodborne i The Order: 1886.
Navedena informacija otkrivena je zahvaljujući talijanskoj podružnici Amazona.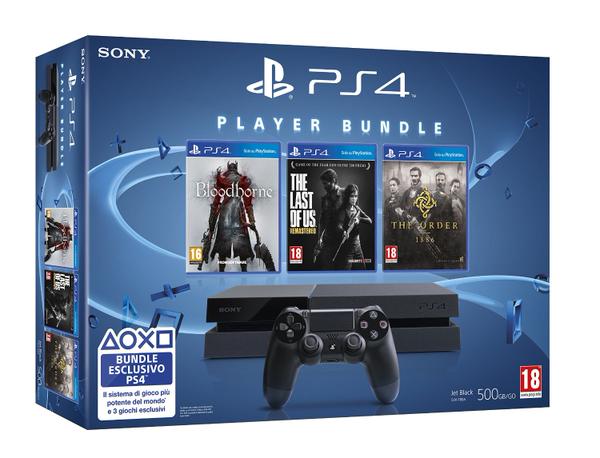 Datum izlaska i potencijalna cijena biti će otkriveni naknadno. Prema posljednjim službenima podacima, diljem svijeta je prodano 20.2 milijuna PlayStation 4 konzola. Ovaj bundle mogao bi potaknuti brojne neodlučne igrače da konačnu pređu na next gen sustav.