Cinemaware u suradnji s WaterMelonom (kreatorima Pier Solar and the Great Architectsa) tijekom 2015. godine nakon 25 godina izdat će Sega MegaDrive verziju It Came From the Desert igre. Originalan izlazak koji se trebao dogoditi 1990. godine nažalost bio je otkazan, a sada će se napokon pojaviti mogućnost službenog igranja ove zanimljive igre.
Potpuno fizičko izdanje punog imena It Came From the Desert™: The Action Game – Extended Cut sadržavat će kutiju s slipcoverom, manual, cartridge i mini-poster.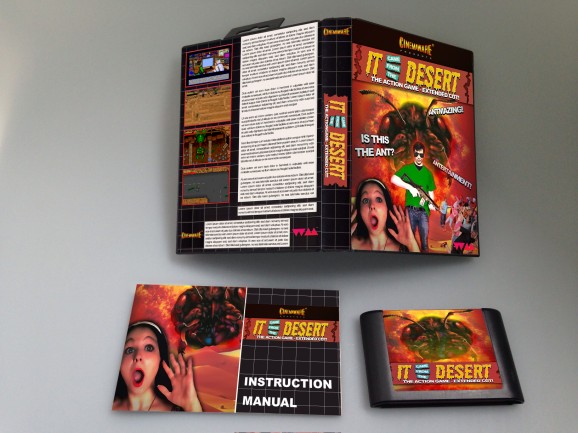 Ova nova verzija It Came From the Deserta sadržavat će dodatni sadržaj koji nije uključen u besplatnu ROM verziju izdanu za emulatore prije 10 godine. Nove stvari uključuju novu uvodnu sekvencu, nove cutscene, novu završnu sekvencu i neimenovane dodatne gameplay elemente.
Igru će biti moguće prednaručiti putem službene web stranice.