U susret skorom izlasku ambiciozne kung fu akcije Sifu, razvojni tim Sloclap je objavio i prateći kratki live action film.
Devet minuta dug film pod nazivom At the Cost of Time, kojeg je režirao Christopher Clark Cowan, prati glavnog protagonista u njegovom lovu na jednog od ubojica njegovog oca. O čemu se radi, pogledajte ispod.
Sifu na PS4, PS5 i PC stiže već 8. veljače. Prilikom launcha bit će dostupan isključivo putem digitalne distribucije. No, kako doznajemo, nekoliko mjeseci kasnije očekuje nas i njegovo fizičko izdanje.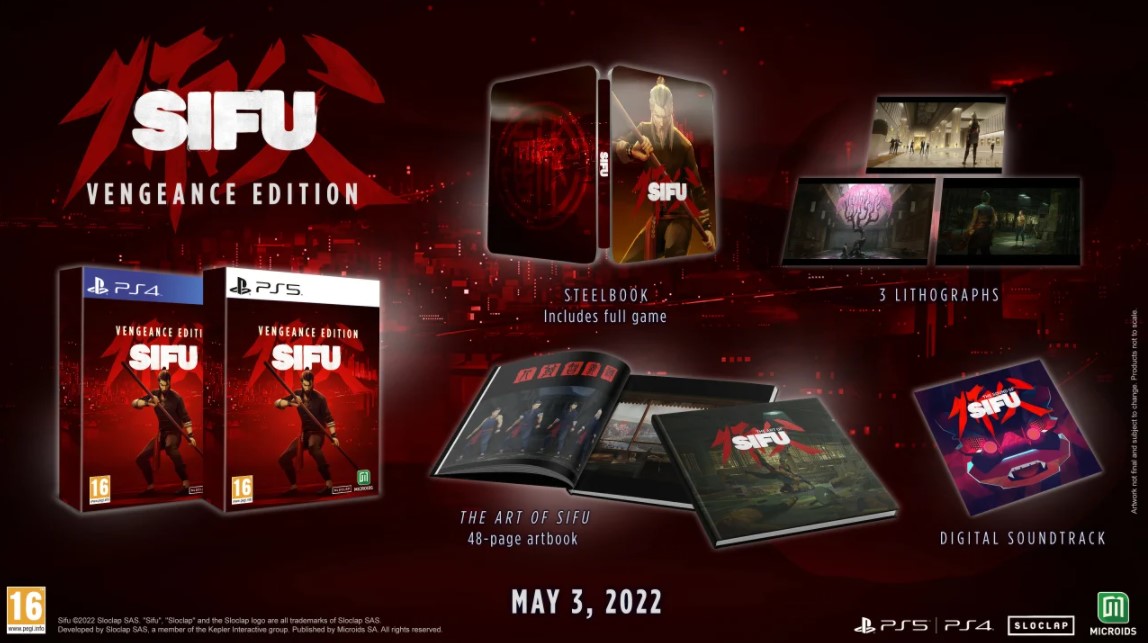 Naime, UK retailer GAME uvrstio je u svoju ponudu Sifu Vengeance Edition, posebno fizičko izdanje koje će biti dostupno od 3. svibnja, a u kojem će se uz samu igru naći i ekskluzivni steelbook, artbook, digitalni soundtrack i tri litografije. Navedeno izdanje trebalo bi koštati 50ak eura.