Fallout Anthology, "definitivna" PC kolekcionarsko izdanje višestruko nagrađivanog Fallout serijala, napokon je dostupno i u Europi.
Premium kolekcionarsko izdanje u kojem se nalazi pet kultnih igara sa svim njihovim dodacima, zapakirano je u ekskluzivno mini-nuke pakiranje sa zvučnim efektima eksplozija bombe te sadrži dodatno mjesto za kopiju Fallouta 4, koji u prodaju stiže početkom idućeg mjeseca.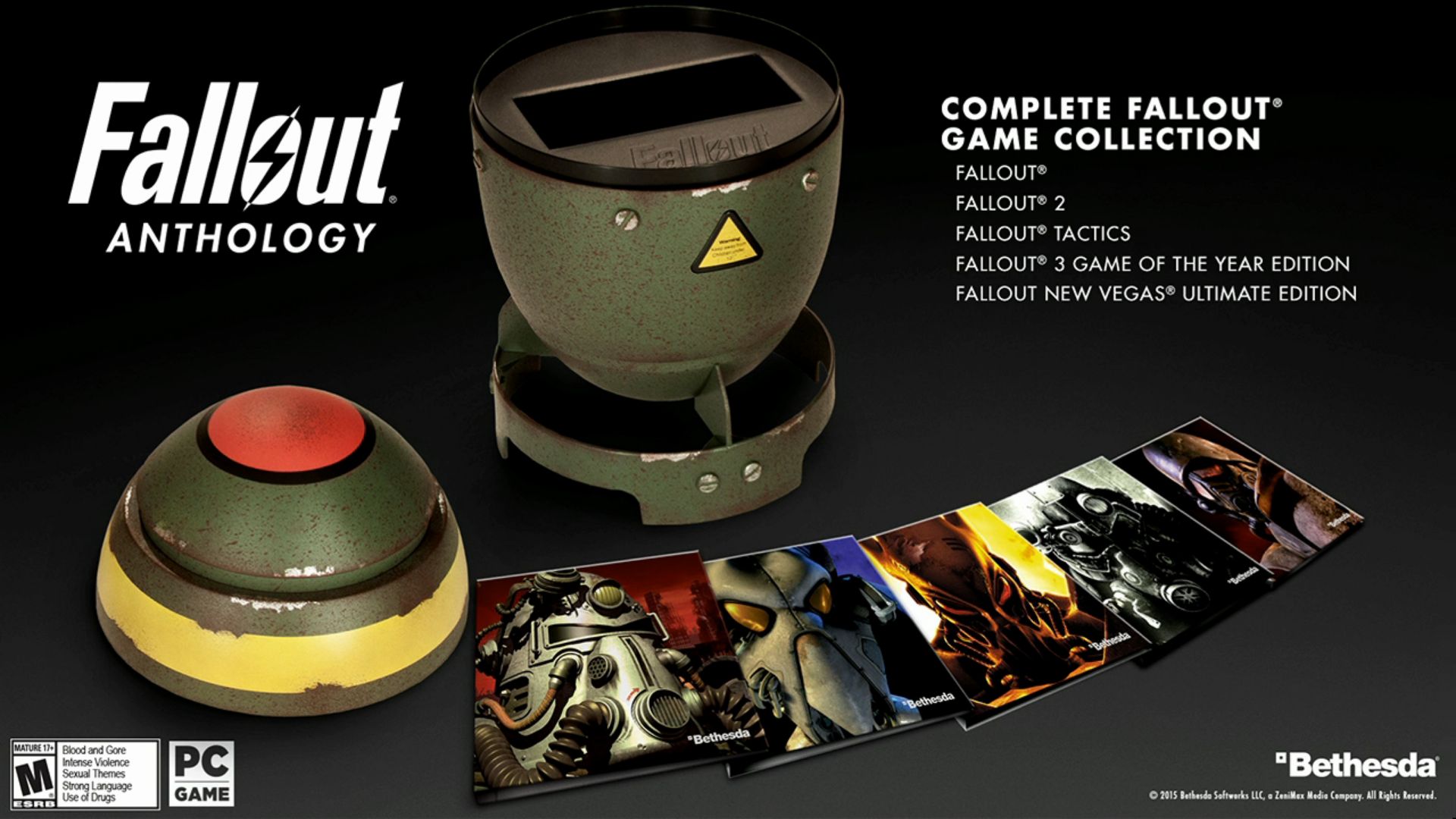 Ova sjajna kolekcija sastoji se od sljedećih igara:
Fallout 3: Game of the Year Edition (The Pitt, Operation Achorage, Broken Steel, Point Lookout i Motership Zeta DLC sadržaj)
Fallout: New Vegas Ultimate Edition (Dead Money, Honest Hearts, Old World Blues, Lonesome Road, Gun Runners' Arsenal i Courier's Stash DLC sadržaj)
Fallout Tactics
Fallout 2
Fallout.