LittleBigPlanet 3 voice cast bogatiji je za još nekoliko glumačkih velikana.
Pored Stephena Fryja (Blackadder, Alice in Wonderland, Sherlock Holmes: A Game of Shadows), kojeg smo u dosadašnjim LittleBigPlanet igrama mogli čuti u ulozi naratora, moći ćemo čuti i glas još jednog njegovog "starog partnera", Hugha Laurieja (Blackadder, House M.D.). Laurie će svoj glas posuditi Newtonu, glavnom negativcu u igri (kojeg možete vidjeti na slici ispod).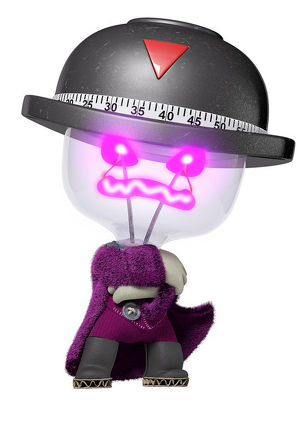 Fryju i Laurieju pridružit će se još nekoliko poznatih lica, kao što su Peter Serafinowicz (Shaun of the Dead, Guardians of the Galaxy), Simon Greenall (Alan Partridge), Tara Strong (My Little Pony) te neizostavni Nolan North, kojeg svakako ne moramo dodatno predstavljati.
LittleBigPlanet 3 u prodaju stiže 19. studenog, a pored PS4 verzije, bit će dostupan i na PlayStationu 3.