Bethesda sprema pravu malu poslasticu za sve Fallout fanove, a ista bi trebala oduševiti sve ljubitelje ovog postapoaliptičnog RPG serijala. Naime, stiže nam Fallout Anthology – PC ekskluzivna kolekcija, koja će se sastojati od sljedećih igara:
Fallout
Fallout 2
Fallout Tactics
Fallout 3: Game of the Year Edition (sadrži The Pitt, Operation: Anchorage, Broken Steel, Point Lookout i Mothership Zeta DLC-ove)
Fallout New Vegas: Ultimate Edition (sadrži Dead Money, Honest Hearts, Old World Blues, Lonesome Road, Gun Runners' Arsenal i Courier's Stash DLC-ove).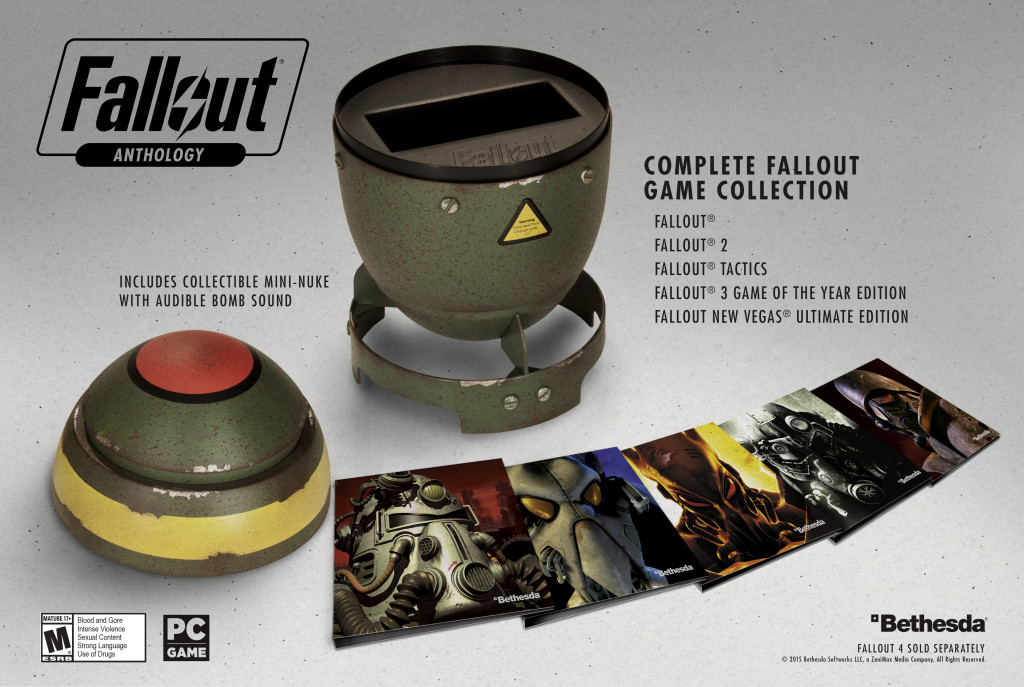 Fallout Anthology bit će u ograničenim količinama dostupan. Na sjevernoameričkom tržištu ova kolekcija će se pojaviti 29. rujna, a u Europu će stići s tri dana zakašnjenja, 2. listopada. Cijena ove zaista vrijedne kolekcije iznosit će £39.99 / €49.99, a ista bi se uskoro trebala pojaviti u pretprodaji.