505 Games i Rebellion najavili su Sniper Elite 3 Ultimate Edition – ultimativno izdanje ovog snajperskog third person shootera, koje će pored standardne igre sadržavati i kompletan dodatni sadržaj, koji se pojavio za nju.
Igrači će još jednom imati priliku vratiti se na suncem okupani sjevernoafrički front i pokušati pomutiti planove elitnim njemačkim nacističkim odredima i zgloglasnim SS specijalnim snagama.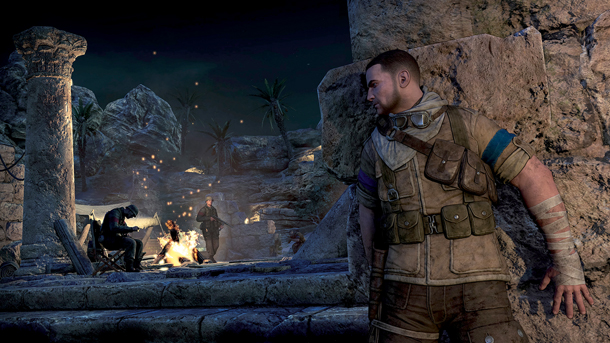 Sniper Elite Ultimate Edition rezerviran je samo za konzole, a u prodaju bi trebao stići 10. ožujka (sjevernoameričko tržište), odnosno  13. ožujka, kada će biti dostupan u Europi. Cijena PS4 i Xbox One inačica igre iznosit će $39.99/€39.99, dok će one za PS3 i Xbox 360 koštati $29.99/€29.99. Važno je napomenuti da će igra biti dostupna i u fizičkom i u digitalnom obliku.
S obzirom na bogatstvo dodatnog sadržaja koji se pojavio za Sniper Elite 3, ovo izdanje će obuhvatiti:
Save Churchill DLC – trodjelnu kampanju u kojoj će igrači morati spriječiti atentat na britanskog premijera Winstona Churchilla:
Save Churchill Part 1: In Shadows
Save Churchill Part 2: Belly of the Beast
Save Churchill Part 3: Confrontation.
Šest Weapon Packova, koji će znatno olakšati eliminaciju meta:
Hunter Weapons Pack
Camouflage Weapons Pack
Patriot Weapons Pack
Sniper Rifles Weapons Pack
Axis Weapons Pack
Eastern Front Weapons Pack.
Bonus sadržaj koji je u međuvremenu dodan osnovnoj igri:
Šest multiplayer mapa (Fracture, Night Watch, Outpost Canyon, Plantation, Lost Valley, Airstrip)
Tri nova gameplay moda:
The Shooting Range (Singleplayer Mode)
Twilight Strike Overwatch Mission (Co-Op Mission)
Capture The Flag (Multiplayer Mode).
Ukoliko ste fan Sniper Elite 3 serijala, a još niste zaigrali treć nastavak, možda je krajnje vrijeme da razmislite o nabavci ovog ultimativnog izdanja.