Otkriven je novi screenshot iz nadolazećeg FPS-a Rambo: The Video Game koji bi trebao izići na Xboxu 360, PlayStationu 3 i PC-u možda ove godine, no najvjerojatnije ne.
Slika ispod pokazuje policijsku stanicu sa kraja prvog filma Rambo serijala First Blood, premda će igra biti bazirana na "ikonskim akcijskim sekvencama iz prvih triju legendarnih Rambo filmova", kako tvrdi izdavač Reef Entertainment.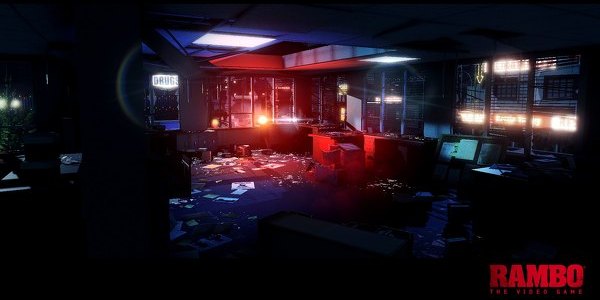 Rambo: The Video Game razvija poljski studio Teyon, koji je prošle godine kreirao kritičarski flop Heavy Fire: Afghanistan. Nadamo se da će Rambo biti bolji, ali će se morati puno potruditi da nadmaši već zadivljujući Rambo: Last Blood koji je objavljen ranije ove godine.