Zastor se spustio, gosti su se razišli, svjetla su se zagasila. Što je ostalo? Ostao je snažan utisak. Ostao je sladak okus u ustima, okus zadovoljstva i pobjede. Dali je Sony ponudio nešto istinski novo? Dali smo to očekivali? Dali je sve što smo do sada smatrali glasnima istinito? Idemo čuti odgovore.
Sony je sinoć nakon, 7 godina tišine, najavio novu PS4 konzolu. Specifikacije PS4 platforme su točno onakve kakvima smo ih zamšljali: odlične. Dodavanje velike količine radne memorije velike brzine omogućiti će kompleksnije igre sa više efekata i ogromnom količinom poligona renderiranih u realnom vremenu. Hardver je ovaj puta definiran nešto drugačije: baziran je na x86 arhitekturi. Grafika također. Možemo slobodno reći: novi PS4 više nalikuje računalu nego konzoli. Naravno, korisničko sučelje je kompletno redizajnirano i donosi pregršt novina: streaming, snimanje korisničkih video isječaka, povezivost sa socijalnim mrežama, isprobavanje punih verzija igara. Bojali smo se zabrane pokretanja korištenih igara. Shuhei Yoshida je za eurogamer izjavio da se to ipak neće dogoditi. Nove igre ćemo moći razmjenjivati ili prodavati  kao i do sada.
Specifikacije
Main Processor
Single-chip custom processor
CPU : x86-64 AMD "Jaguar", 8 cores
GPU : 1.84 TFLOPS, AMD next-generation Radeon based graphics engine
Memory
GDDR5 8GB
Hard Disk Drive
Built-in
Optical Drive
(read only)
BD 6xCAV
DVD 8xCAV
I/O
Super-Speed USB (USB 3.0), AUX
Communication
Ethernet (10BASE-T, 100BASE-TX, 1000BASE-T)
IEEE 802.11 b/g/n
Bluetooth 2.1 (EDR)
AV output
HDMI
Analog-AV out
Digital Output (optical)
Dual shock 4 smo već vidjeli. Glasnine su bile točne: novi PS4 kontroler ima podosta novina: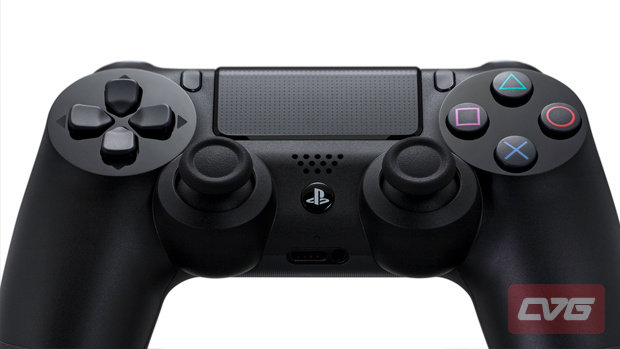 Dual Shock 4 specifikacije
Vanjske dimenzije
Approx. 162mm x 52mm x 98mm (width x height x depth) (tentative, excludes largest projection)
težina
Approx. 210g (tentative)
Tipke
PS button, SHARE button, OPTIONS button
Directional buttons (Up/Down/Left/Right)
Action buttons (Triangle, Circle, Cross, Square)
R1/L1/R2/L2 button, Left stick / L3 button, Right stick / R3 button, Pad Button
Touch Pad 2 Point Touch Pad, Click Mechanism, Capacitive Type
Motion Sensor Six-axis motion sensing system (three-axis gyroscope, threeaxis accelerometer)
Ostali detalji:
Light Bar, Vibration, Built-in Mono Speaker
Ports: USB (Micro B), Extention Port, Stereo Headset Jack
Wireless Communication Bluetooth Ver2.1+EDR
Battery Type Built-in Lithium-ion Rechargeable Battery Voltage DC3.7V (tentative) Capacity 1000mAh (tentative)
Novost za koju nismo znali zove se PlayStation 4 Eye.  Nekoliko ugrađenih kamera i mikrofonsko polje ponuditi će neke nove opcije za kontrolu igre. Hoće li Eye dolaziti u paketu sa DualShock 4 kontrolerom, nije objavljeno.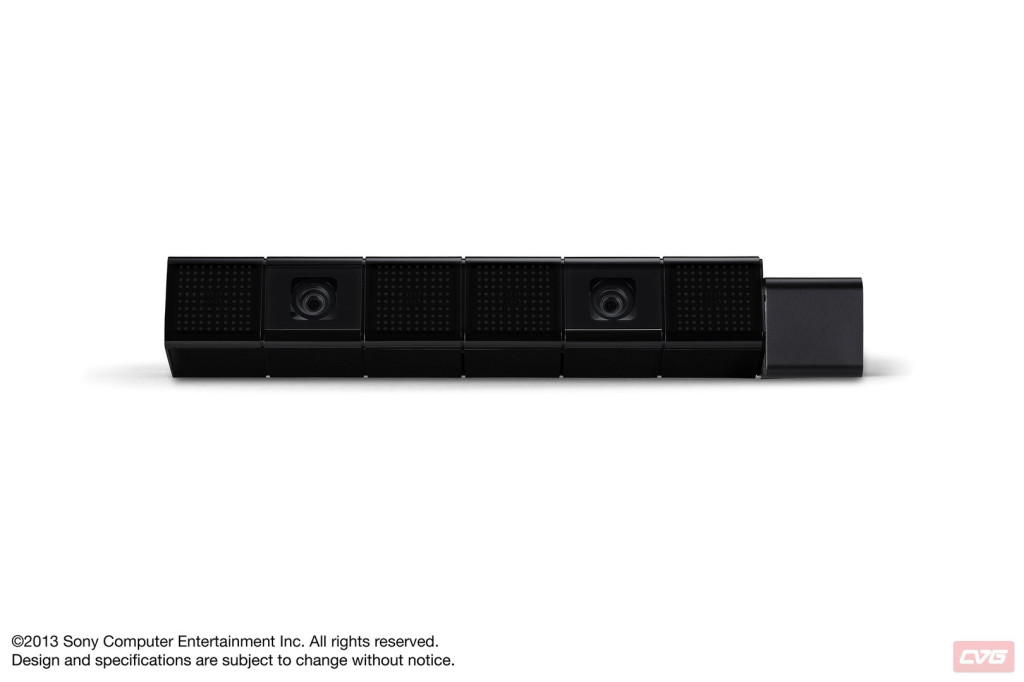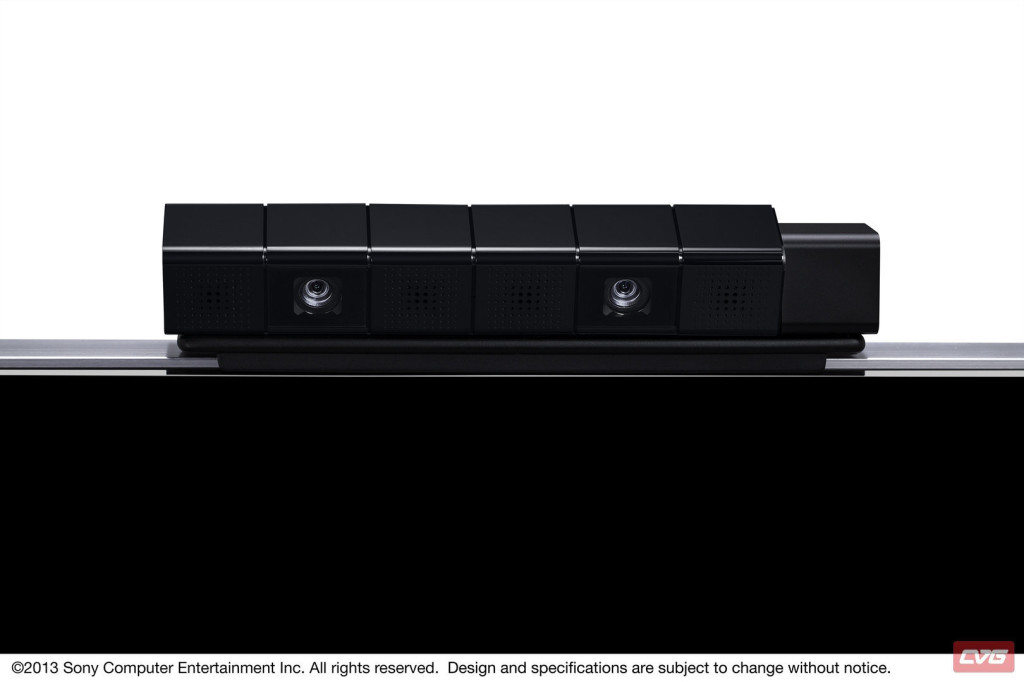 PlayStation 4 Eye
External Dimension Approx. 186mm x 27mm x 27mm (width x height x depth)
(tentative)
Weight Approx. 183g (tentative)
Video Pixel (Maximum) 1280 x 800 pixel x 2
Video Frame Rate 1280×800 pixel @ 60fps
640×400 pixel @ 120fps
320×192 pixel @ 240fps
Video Format RAW, YUV (uncompressed)
Lens Dual Lenses, F value/F2.0 fixed focus
Capture Range 30cm~∞
Field-of-View 85
Microphone 4 Channel Microphone Array
Connection Type PS4 dedicated connector (AUX connector)
Cable Length Approx. 2m (tentative)
Slike najnovije PS4 konzole još nisu iscurile u javnost. Vjerojatno ćemo saznati kako točno izgleda novi PS4 nešto prije Božića 2013. kada se planira izlazak na tržište.  Sinoć smo mogli vidjeti kako izgledaju nove igre, što će sve biti ponuđeno i na koji način ćemo doživljavati neke nove priče.  Svi veći proizvođači igara najavili su velike stvari za novu platformu.  Watchdogs, Killzone, Infamous, Knack, Deep Down , sve su to novi naslovi u kojima ćemo uživati ovih blagdana. Jedva čekamo!