Nakon godinu dana čekanja, PC igrači konačno će moći da zaigraju Red Dead Redemption 2. Početkom idućeg mjeseca, Rockstarov hit dolazi na PC, a svi koji ga žele kupiti, to već mogu učiniti putem Rockstar Games Launchera.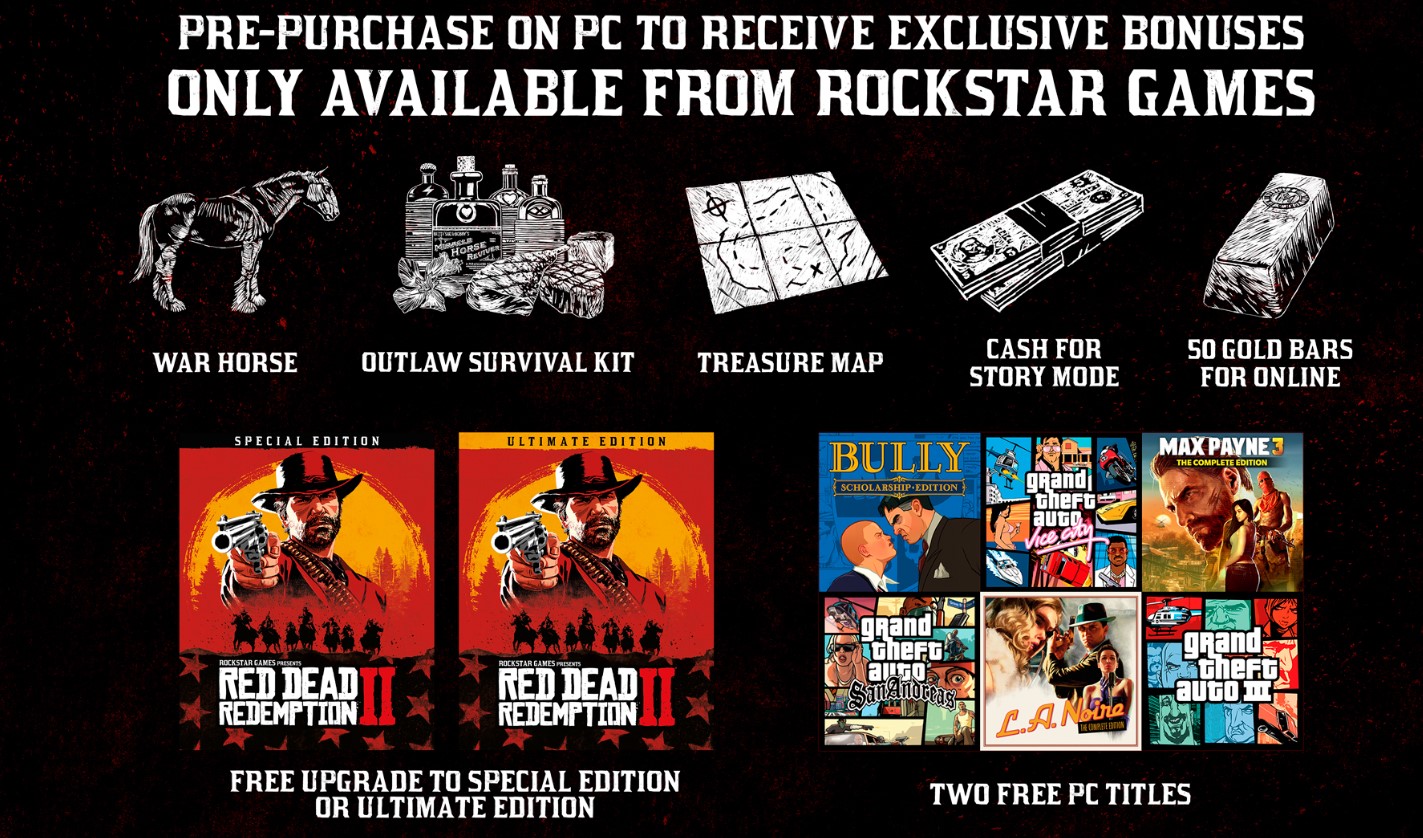 Pre-purchase period traje do 22. listopada, a svi koji do tada Red Dead Redemption 2 kupe, na poklon će dobiti dva od sljedećih ponuđenih Rockstarovih klasika:
Grand Theft Auto III
Grand Theft Auto: Vice City
Grand Theft Auto: San Andreas
Bully: Scholarship Edition
L.A. Noire: The Complete Edition
Max Payne 3: The Complete Edition
Također, ukoliko do 22. listopada kupite igru putem Rockstar Games Launchera, dobit ćete nekoliko in-game itema i besplatnu nadogradnju na Premium Edition, dok su Special Edition i Ultimate Edition sniženi za čak $20.