Predstavljen je popis dijela pjesama koje će se naći u nadolazećoj Guitar Hero Live igri, prvoj nakon pet godina pauze.
Kako prenosi Rolling Stone, na popisu pjesama novog Guitar Heroa naći će se hitovi The Rolling Stonesa, Red Hot Chili Peppersa, Fall Out Boya, Skrillexa, Green Daya i mnogih drugih.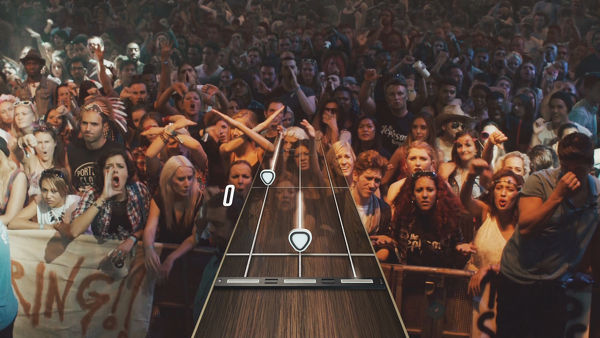 Donosimo vam popis prvih 24 pjesama koje ćemo moći zasvirati ove jeseni:
The Black Keys – "Gold on the Ceiling"
Blitz Kids – "Sometimes"
Ed Sheeran – "Sing"
Fall Out Boy – "My Songs Know What You Did in the Dark (Light Em Up)"
Gary Clark, Jr. – "Don't Owe You a Thang"
Green Day – "Nuclear Family"
The Killers – "When You Were Young"
The Lumineers – "Ho Hey"
My Chemical Romance – "Na Na Na"
Pierce the Veil – "King for a Day (feat. Kellin Quinn)"
The Rolling Stones – "Paint it Black"
Skrillex – "Bangarang"
The War on Drugs – "Under the Pressure"
Black Veil Brides – "In The End"
Rage Against the Machine – "Guerrilla Radio"
Judas Priest – "Breaking the Law"
Pantera – "Cowboys From Hell"
Sleigh Bells – "Bitter Rivals"
System of a Down – "Chop Suey!"
Alter Bridge – "Cry of Achilles"
Alt-J – "Left Hand Free"
Broken Bells – "Leave It Alone"
Red Hot Chili Peppers – "Higher Ground"
The Pretty Reckless – "Going to Hell".
Guitar Hero Live izlazi najesen, a bit će dostupan na gotovo svim trenutnim platformama (PS4, Xbox One, Wii U, PS3, Xbox 360, iOS i Android)