Baš kao što smo i mogli pretpostaviti, i Xbox One će dobiti fizičko izdanje Wolfenstein: The Old Blooda.
Bethesda je potvrdila da će fizičko izdanje ove standalone ekspanzije izaći 15. svibnja paralelno s PS4 i PC verzijama te da će ga biti moguće kupiti po cijeni od £14.99.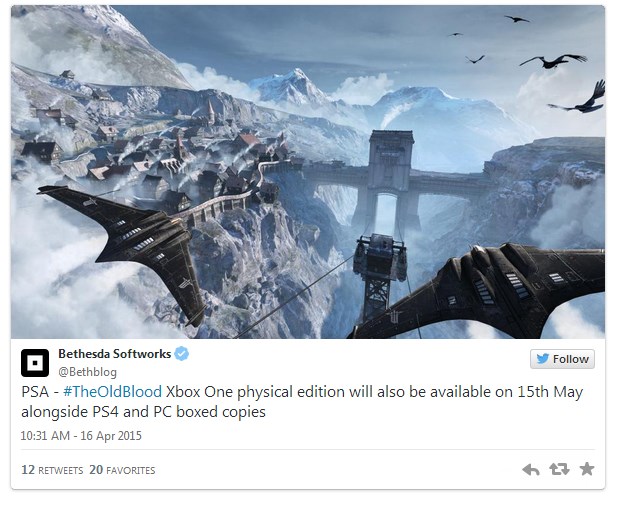 Fizičko izdanje igre Wolfenstein: The Old Blood uslijedit će nakon digitalnog izdanja, čiji će izlazak zakazan za 5. svibnja (Xbox One i PC verzije), odnosno 6. svibnja kada igra stiže i na PlayStation Store.