Kao što je ranije i najavljeno, Dragon Quest Builders 2 uskoro dolazi i na PC.
Square Enixov RPG builder već neko vrijeme je dostupan na PS4 i Nintendo Switch konzolama, no već 10. prosinca pojavit će se i na Steamu, čija verzija dolazi sa svim dosadašnjim DLC-ovima (Hotto Stuff Pack, Aquarium Pack i Modernist Pack), koji su bili dio PS4 Season Passa.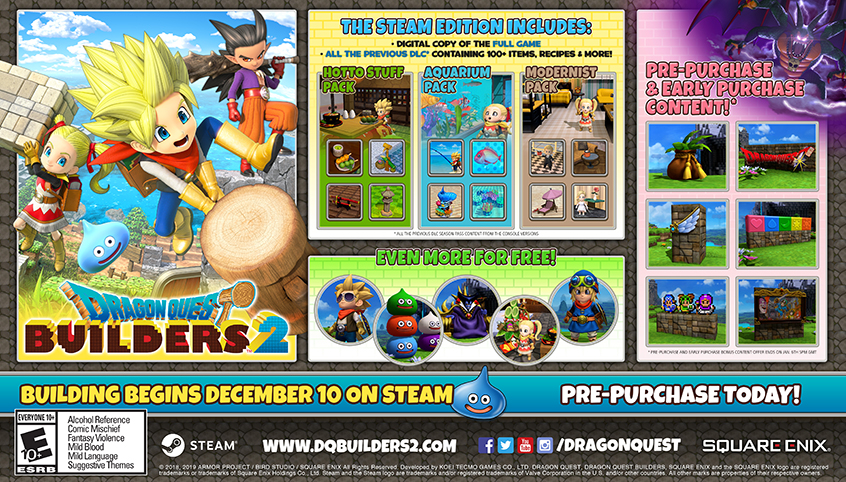 Naravno, čak ni to nije sve, jer svi koji naprave prednarudžbu igre, na poklon će dobiti još nekoliko dodatnih bonus recepata, i to:
Ornamental Medicinal Herb Recipe
Dragon Quest Logo Recipe
Ornamental Chimaera Wing Recipe
Five Sigil Block Recipes for building decorative blocks with sun, stars, moon, water, and soul motifs
Legendary Line Art Recipe
Lo-Res Luminary Recipes.