Kako bi proslavio godinu dana od izlaska prekrasnog RPG platformera Child of Light, Ubisoft je odlučio fanove nagraditi simpatičnim poklončićem – besplatnom digitalnom slikovnicom smještenom u magični svijet ove igre.
Child of Light: Reginald the Great  slikovnica, čiji je autore Jeffrey Yohalem, sadržavat će prekrasni artwork i priču o mišu Reginaldu Velikom. Ova, 18 stranica duga priča, upoznat će nas s događajima koji su uslijedili nakon igre te će nam, uz kratko pojavljivanje brojnih likova iz igre, objasniti kako su se on i Roberta zapravo upoznali.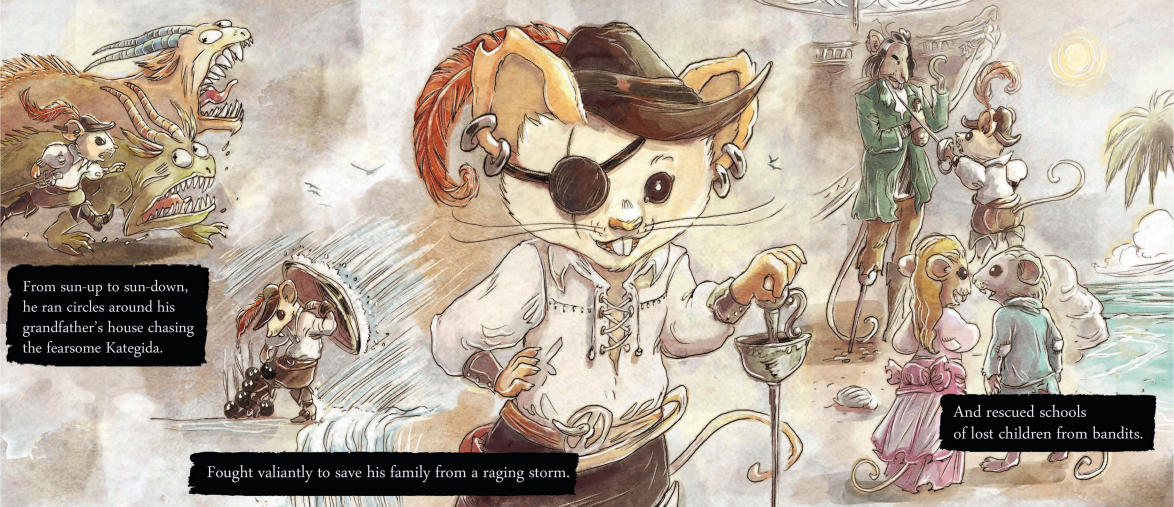 "Od samog početka, željeli smo istražiti Lemuriu iz perspektive drugih protagonista, a kako smo od trenutka izlaska igre doslovno bili zatrpani stotinama ilustracija, cosplay slika i brojnih pisama zahvale upućenih od strane fanova, odlučili smo se na svojevrstan način odužiti svima, stoga vam poklanjamo ovu svojevrsnu slikovnicu", izjavio je Ubisoftov kreativni direktor Patrick Plourde.
Prema svemu sudeći, Tale of Reginald the Great neće biti jedina slikovnica iz Child of Light univerzuma. Naime, Ubisoft planira izdati još barem nekoliko sličnih izdanja čije će se priče odvijati upravo u svijetu iz spomenute igre.
Child of Light: Reginald the Great slikovnicu možete preuzeti klikom na ovaj link.