UPDATE:
Naughty Dog objavio je prvi trailer remasterirane The Last of Us igre.
Kao što je moguće vidjeti, najavni trailer sadrži samo kratki prikaz jedne scene iz igre u trajanju od 10-tak sekundi, a početak  je ispunjen brojanjem svih osvojenih nagrada za igru godine. Prvi gameplay prikaz dobiti ćemo uskoro.  Uz 1080p rezoluciju, Naughty Dog ovoga puta želi stvoriti fluidan gameplay, odnosno ciljaju na izvođenje u 60 sličica u sekundi.
Igra će se u prodaji pojaviti tijekom ovoga ljeta u digitalnom i retail izdanju.
Originalna vijest:
Unaprijeđeni port The Last of Us igre napokon je službeno potvrđen. PlayStation 4 verzija zvat će se  The Last of Us Remastered i u prodaji će se pojaviti tijekom ovoga ljeta u retail i digitalnom izdanju.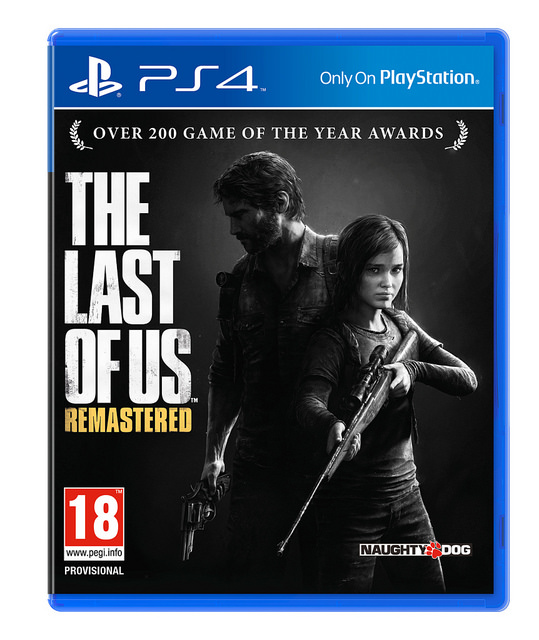 Ovo remasterirano izdanje izvodit će se u 1080p rezoluciji te će donijeti mnoga poboljšanja uključujući modele likova u visokoj rezoluciji, poboljšane sjene i osvjetljenje, kvalitetnije teksture i ostale sitnice koje će iskustvo igranja učiniti još boljim.
Uz glavnu igru, igrači će u sklopu izdanja dobiti sljedeći dodatan sadržaj:
Left Behind single player ekspanziju
Abandoned Territories multiplayer map pack
Reclaimed Territories pack
Više informacija o The Last of Us Remasteredu biti će otkriveno u narednim mjesecima.