Ubisoft je objavio veoma zanimljivu The Division mini-igru po menu Cash Contagion, čija je glavna premisa otkrivanje potencijalne zaraze putem novčanica s kojima svakodnevno imamo kontakt.
Naime, ideja igre je analiza novca zasnovana na autentičnim informacijama dobivenim istraživanjem, koje govore koliko su zarazne pare koje nosimo u džepu.
Skeniranjem novčanice (trenutno je objavljena podrška za eure i funte) ili navođenjem vrijednosti iste s njezinom serijskim brojem, moći ćemo doznati gdje je i kada novčanica printana te koliku prosječnu količinu urina, kokaina, marihuane i bakterija možemo pronaći na njenoj površini. Nakon toga, sajt će izračunati potencijalni rizik od zaraze.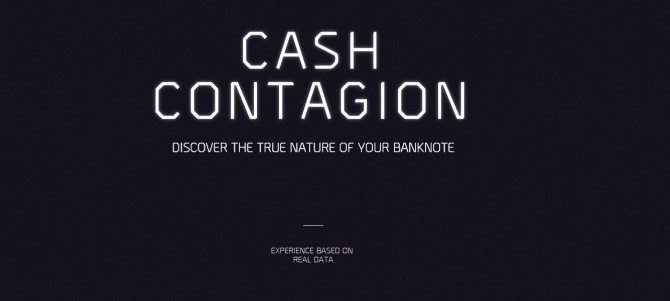 Ispod možete vidjeti dva primjera novčanice od 10€. Prva je "putovala" od Irske do Italije, dok je druga cirkulirala samo Italijom, a treća novčanica koju možete vidjeti ispod jeste novčanica od 20€ iz Portugala. Prema dobivenim rezultatima, sve tri novčanice navodno su bile natopljene urinom.



Zaista zanimljiva aplikacija, moramo priznati. Ukoliko vas interesira koliko su vaše novčanice "zaražene" to možete doznati klikom na ovaj link.