Iako smo već imali priliku kupiti The Last of Us Remastered PS4 bundle, Sony nas je iznenadio najavom novog istoimenog bundlea, kojeg će biti moguće kupiti po preporučenoj službenoj cijeni "golog" PS4 paketa – $399.99.
Naime, Sony je putem PlayStation Bloga objavio da će spomenuti bundle tijekom nekoliko narednih dana stići u prodaju te da će se sastojati od standardnog PS4 pakiranja (500GB PS4 konzole i DualShock 4 kontrolera) i vaučera za download digitalne inačice igre The Last of Us: Remastered.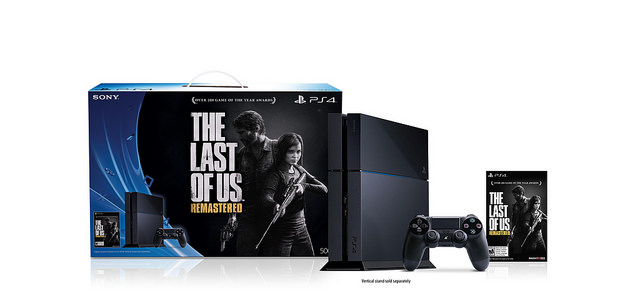 Ukoliko još niste nabavili PS4 konzolu i zaigrali Naughty Dogovo remek-djelo, možda je sada prava prilika da to učinite.