Ako je vjerovati novom potencijalnom leaku koji je osvanuo u članku na službenoj Star Wars stranici, Disney i Lucasfilm bi krajem ove godine mogli najaviti još jednu Star Wars igru.
This fall, #BringHometheBounty! Check out new #StarWars inspired products and head over to https://t.co/1R3NTZ9xun to discover new launches every Tuesday. https://t.co/4NPCrEK4ad pic.twitter.com/gvWGDFkTQs

— Star Wars (@starwars) October 12, 2021
Kako je navedeno u spomenutom članku, ove kompanije su lansirale svoju novu kampanju pod nazivom "Bring Home the Bounty", čiji je cilj da svakog utorka do kraja godine predstave po jedan Star Wars proizvod. Tu prije svega mislimo na nove Star Wars igračke, collectiblese, knjige i slične stvarčice, no ono što je privuklo pažnju mnogih jeste ikonica gamepada koja sugerira da bismo u periodu od 14. do 21. prosinca mogli vidjeti najavu nove Star Wars igre.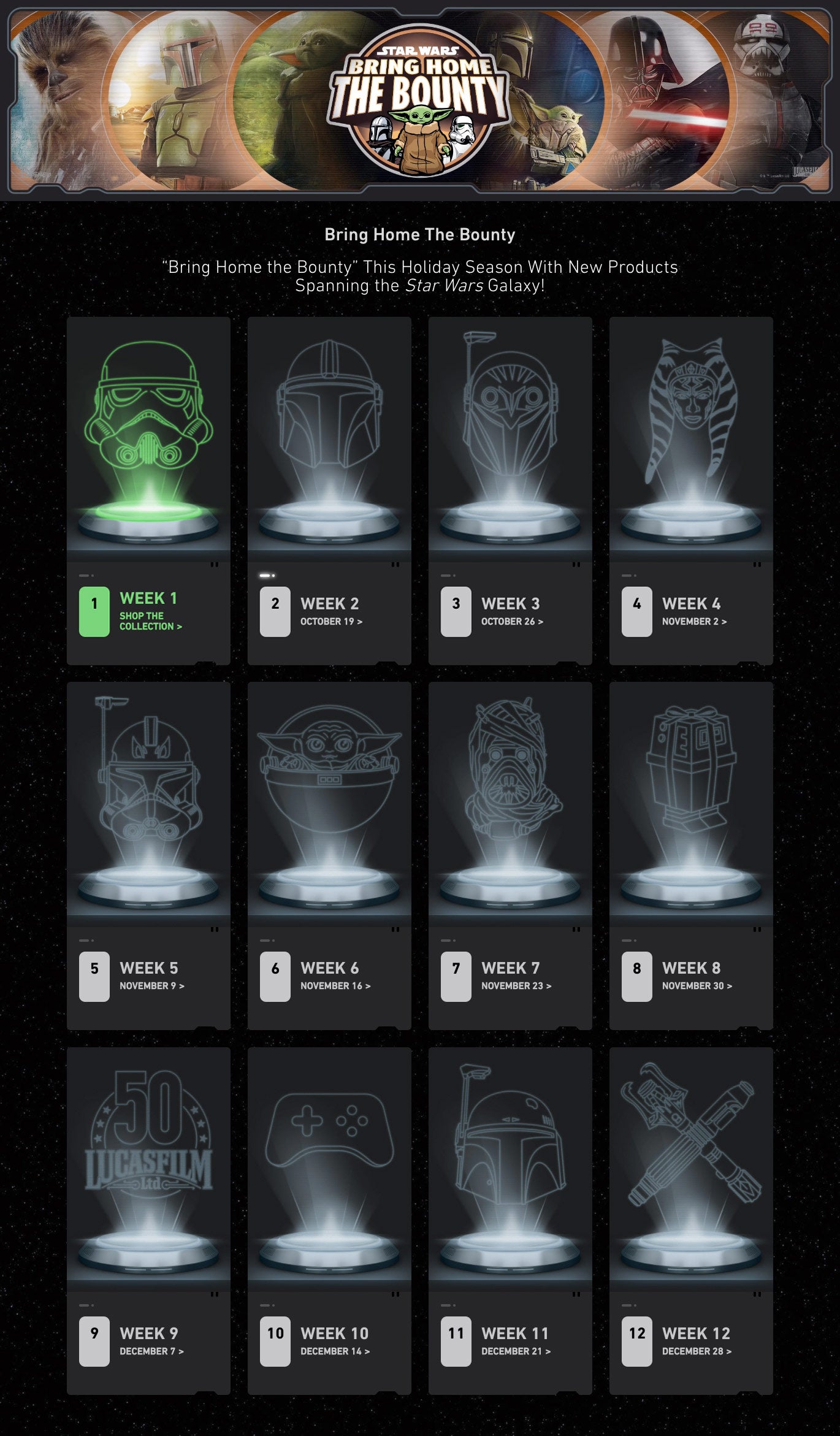 Iako postoji mogućnost da se radi o najavi nečega što ima veze sa već postojećom igrom, velika je šansa da se ipak radi o najavi potpuno nove igre. Zagrebemo li po površini mora glasina, najizgledniji kandidati za ovogodišnju najavu svakako su Star Wars: Jedi Fallen Order 2 i Quantic Dreamov Star Wars projekt. Ranije je bilo riječi i o Star Wars: Battlefrontu III, a šuška se i o tome da bi u pripremi mogla biti i The Mandalorian igra. Što ćemo na kraju dobiti, doznat ćemo za nešto manje od dva mjeseca.