Još dvije sjajne kolekcije PS2 igara uskoro stižu na PS Vitu, a u pitanju su kolekcije koje smo već imali priliku zaigrati na PlayStationu 3 – God of War Collection i The Sly Cooper Collection.
Naime, Sony je otkrio i datume izlaska spomenutih kolekcije, koje će se pojaviti i u fizičkom i digitalnom obliku. Tako će se The Sly Cooper Collection (ili The Sly Cooper Trilogy, ako vam ljepše zvuči) u prodaji pojaviti 16. travnja, dok će God of War izaći nešto kasnije, 6. svibnja.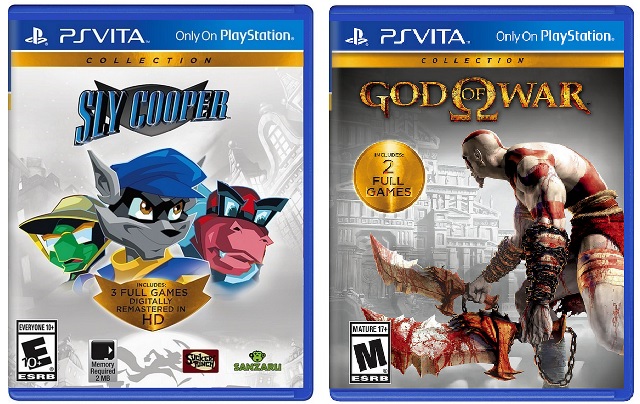 The Sly Cooper Trilogy će sadržavati sve tri PS2 igre: Sly Cooper and the Thievius Raccoonus, Sly 2: Band of Thieves i Sly 3: Honour Among Thieves, dok će se u God of War Collectionu naći prve dvije igre, God of War i God of War II.
Obje kolekcije dolaze s remasteriranim vizualima, implementiranim trofejima te posebnim touchscreen i dual analog kontrolama. Cijena kolekcija, nažalost, još nije poznata, no s obzirom na njihov skori izlazak, uskoro bismo mogli doznati i tu informaciju.