Nakon par odvojenih vijesti, odlučili smo vas ne zamarati sa pojedinačnim pričama nego vam lijepo sažeti ostatak nagrada. Pa, krenimo redom. U petak popodne su održane 30. nagrade Golden Joystick na kojima je glas publike bila najbitnija stvaka, a u suradnji sa CVG sajtom, izabrani su pobjednici, najbolje igre iz prošle godine. Sveobuhvatna igra godine je Elder Scrolls Skyrim, a najbolja fighting igra je Mortal Kombat, najbolja handheld igra Uncharted, dok je najbolja akcijska igra svima dragi Batman:Arkham City. No, bilo je tu još puno zanimljivih kategorija, čiji će konačni rezultat potaknuti mnoge na nove rasprave, bijes, sreću, a i razmišljanja. Što se tiče najbolje browser igre, ove godine je pobijedila indie igra Slender, ostavljajući za sobom naslove kao što su planetarno popularni  Draw Something, te pucačina Ghost Recon Commander. Očito je da bi svaki pravi gamer/ica trebao probati Slender, fantastičnu horor igru koja strah vraća u horor igre kako i priliči ovom žanru.
Najbolja strategija prošle godine, za 4 milijuna glasača,  je Civilization V: Gods and Kings, pobjedivši tako Total War: Shogun 2 – Fall of the Samurai i Might and Magic: Heroes VI. Ekspanzije očigledno dobro prolaze kod publike, a DLC je nešto što je ponekad dosta slično ekspanzijama (iako su svakako postali zaseban problem i priča za sebe9, a nagradu za najbolji DLC dobila je igra Portal 2. U ovoj kategoriji je zamalo pobjedu opet dobio Arkham City sa DLC sadržajem "Harley Quinn's Revenge", a malo je nedostajalo i nagrađenom Skyrimu sa Dawnguard ekspanzijom.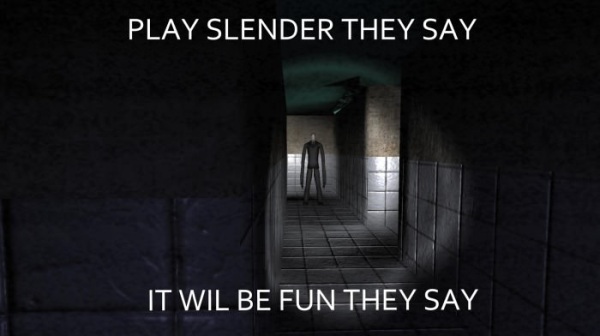 Krenimo dalje na nešto "lakše" kategorije. Najbolja mobilna igra je, imate pravo pogađati samo jedanput, Angry Birds Space, novi nastavak popularnih ptičurina koje su preletjele konkurenciju kao što je Assassin's Creed Recollection i Temple Run. Što se tiče najbolje downloadable igre, tu je suvereno svoj dio kolača uzeo Minecraft, kojeg smo i mi pohvalili i dali mu ocjenu 9.5. U konkurenciji za ovu kategoriju su bile i igre kao što su The Walking Dead i Journey.
Što se tiče igara koje zahtjevaju i traže dobar multiplayer gameplay, u kategoriji najboljeg MMO naslova slavili su tenkovi, točnije World of Tanks, ostavivši za sobom League of Legends i Star Wars: The Old Republic. Tko bi rekao, zar ne? No, svaka čast. Svaka čast i najboljem shooteru, a to je ove godine bio Battlefield 3 koji je, suprotno očekivanjima mnogih, pobijedio Activisionov Modern Warfare 3.
Iako je EA odnio pobjedu u toj kategoriji, njihov Mass Effect 3 nije dobio nagradu za najbolji RPG. A nije ni Diablo III. Naravno, najbolji RPG je ispao Skyrim, a sumnjamo da će se puno ljdi žaliti na tu odluku. No, fanovi sportskih igara bi mogli biti ljuti izborom FIFA-e 12 kao najbolje sportske igre, budući da su mnogi očekivali da će tu pobjedu odnijeti NBA 2K12. No, on nije bio ni među prvih tri, druga dva mjesta pri vrhu su zauzeli SSX i PES 2012. Forza 4 je izabrana za najbolju utrku, a tu čast je oduzela Twisted Metalu i Need for Speedu:The Run.
Grand Theft Auto 5 je najisčekivanija igre godine, što je bilo za očekivati, unatoč zanimljivim naslovima kao što su Assasin's Creed 3 i Elder Scrolls Online. I, za kraj, tu je i najbolji gaming trenutak koji ostavljamo vama da pročitate u originalu.
Evo još jednom kompletnog popisa:
GJA: Arkham City – Best Action Game
GJA: Best Strategy -Civilization V: Gods and Kings
GJA: Angry Birds Space – Best Mobile Tablet
GJA: Minecraft XBLA – Best Downloadable Game
GJA: Mortal Kombat – Best Fighter
GJA: Battlefield 3 – Best Shooter
GJA: World of Tanks – Best MMO
GJA: Uncharted – Best Handheld
GJA: Top Gaming Moment – Skyrim's Throat of the World
GJA: Grand Theft Auto 5 – the One to Watch
GJA: Best DLC Award – Portal 2
GJA: Skyrim -the best RPG
GJA: Best Sports – FIFA 12
GJA: Indie horror game Slender – Best Browser
GJA: Forza 4 – Best Racer
GJA: Ultimate Game of the Year – Skyrim