Ako je vjerovati prvim glasinama, nova igra iz Gears of War serijala, Gears of War: Judgement izlazi već početkom iduće godine. Naime, prema informacijama koje su se pojavile na britanskoj online trgovini ShopTo, novi Gearsi bi se u prodaji trebali naći od 8. veljače.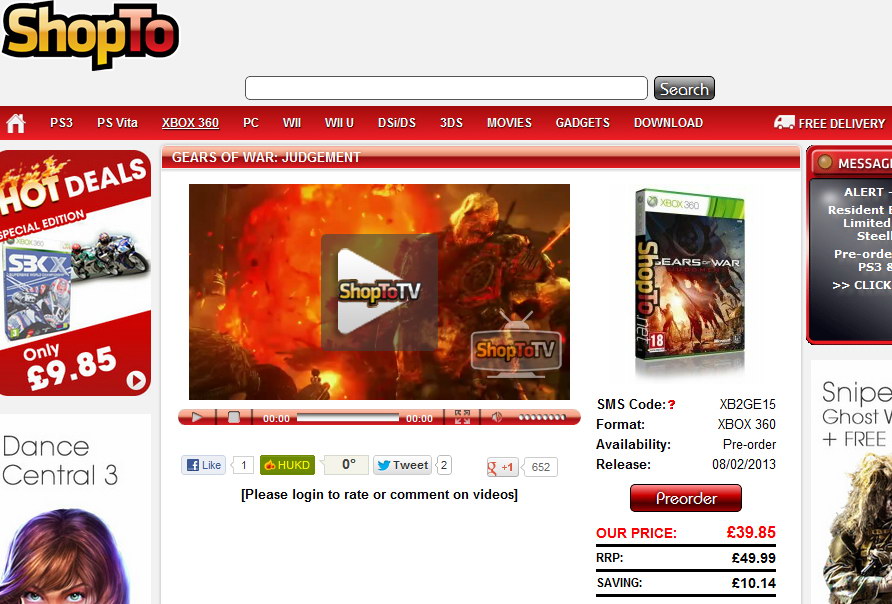 Epic Games i Microsoft još se nisu oglasili povodom ovoga leaka, niti su do sada objavili službeni datum izlaska igre, iako bi se informacije sa ove online trgovine vrlo lako mogle pokazati istinitima, jer na službenoj stranici igre stoji informacija da bi se igra trebala pojaviti početkom iduće godine, a navodni datum izlaska pada na petak, a petak je inače dan rezerviran za izlazak igara, što opet sugerira da bi se Gears of War: Judgement u Sjevernoj Americi u prodaji mogao naći 5. veljače.
Ovo ne bi bio prvi put da datum izlaska neke igra procuri zahvaljujući ovom britanskom online retaileru. Prisjetimo se, nedavno je zahvaljujući upravo ShopTo-u procurila informacija o izlasku tada još nenajavljene igre LEGO Lord of the Rings.