Igra Doctor Who: The Eternity Clock, koju fanovi već neko vrijeme željno iščekuju, konačno je dobila datum izlaska.
Video igra zasnovana na popularnoj TV seriji će se tako u svom digitalnom obliku pojaviti 23. svibnja  na PlayStation Networku, dok će dva dana kasnije izaći i retail inačica igre. Vlasnike PS Vita konzola mogla bi razočarati informacija da će na ovu igru morati sačekati sve do 13. lipnja, no dobra vijest je  da će se save fajlovi između PS Vita i PlayStation 3 inačica moći razmjenjivati. Ipak, najviše bi se mogli razočarati PC igrači, jer najduže će se čekati na PC verziju igre, koja bi se trebala pojaviti krajem godine.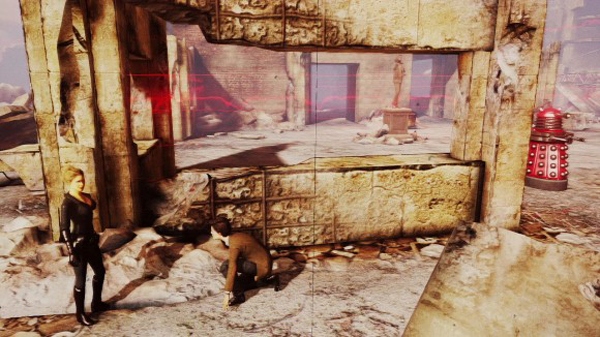 Doctor Who: The Eternity Clock je zabavna 2D scrolling akcijska avantura nastala u radionici Supermassive Gamesa, razvojnog tima najpoznatijeg po suradnji sa Media Moleculeom (između ostalog, zaslužni su za Little Big Planet 2 The Muppets level kit). U igri, koja će podržavati i kooperativno igranje, bit će moguće kontrolirati omiljenog doktora i misterioznu arheologinju River, kojima će glasove dati i glumci iz serije, Matt Smith i Alex Kingston.