Capcom je objavio kako će Bloody Palace Mode DLC za DmC Devil May Cry izaći 20. veljače. Bloody Palace će biti besplatan za vlasnike PlayStation 3 i Xbox 360 konzola. Trenutno je nepoznato njegovo pojavljivanje na PC-u.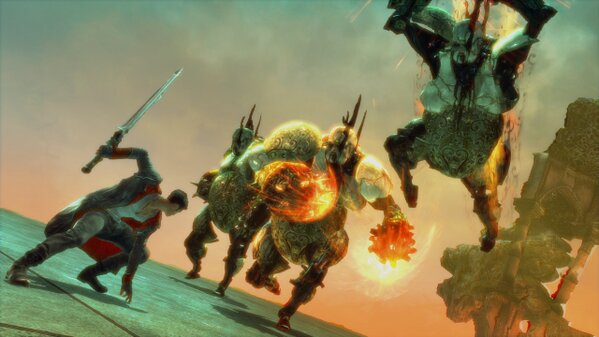 Bloody Palace Mode će biti moguće igrati jedino nakon završetka igre te će nam ponuditi preko 100 nivoa punih demona i neprijatelja, uključujući i 5 šefova. Uključivanje globalne ljestvice najboljih igrača je dobar razlog za učestalo igranje.
Istodobno sa DLC-om Capcom će izdati patch koji će ispraviti mnoge stvari.
Poison AI issue addressed (she no longer enters non-interactive state)
Lessened damage and style boost from Demon Evade
Arbiter "Drop" now causes damage and style gain even if jump-canceled
Non-damaging moves no longer provide style points
Damage done by weakest enemies increased
Damage done by all enemies increased on Nephilim and Son of Sparda modes
Adjusted attack (parry) windows for Rage spin move.
SS and SSS will now decay back down to S if you stop gaining style
No more eternal angel glide (where Dante flies around)
Ove stvari su ispravljene na PC-u, a vlasnici konzolaških verzija će za nekoliko dana napokon uživati u mrvicu poboljšanoj igri. Sljedeći DLC nosi naziv Vergil's Downfall  a izlazak mu je predviđen tijekom veljače ili ožujka.