U cijelosti vam donosimo 12 minuta gameplay prikaza Dark Souls 2 igre obljavljenog na IGN-u.
Paralelno sa objavom ovoga videa saznali smo zanimljivi podatak koji se tiče prodaje prve igre.  Originalni Dark Souls + Artorias of the Abyss edition uspio je ostvariti prodaju od 2 367 000 primjeraka.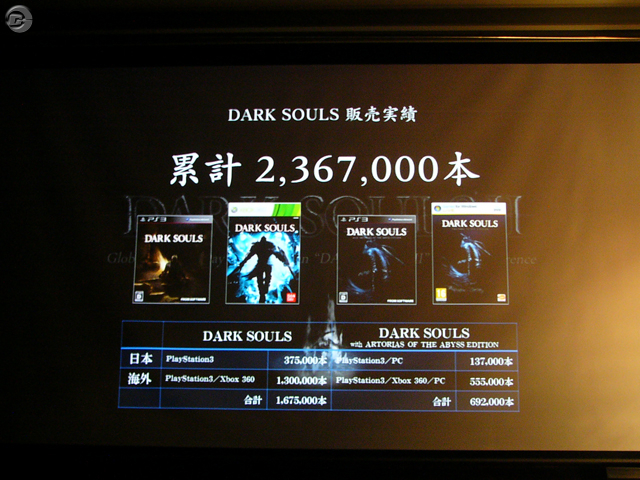 Lijepo je vidjeti kako je DS postigao odličan uspjeh, drago nam je što unatoč hard core težini ciljana publika za ovakve naslove i dalje postoji. Za razliku od prethodnika, Dark Souls 2 Xbox 360 verzija će izaći u Japanu. Prema posljednjim podacima igra je tek 25 % dovršena te je njezin izlazak predviđen tijekom 2014. godine za PlayStation 3, Xbox 360 i PC platforme.