Europski igrači i kolekcionari, imamo lijepu vijest za vas – potvrđen je europski izlazak Attack on Titan: Wings of Freedom Treasure Box Collector's Editiona.
Ovo ultimativno kolekcionarsko izdanje A.O.T: Wings of Freeedom (kako glasi službeni naziv europske verzije igre) bit će rezervirano isključivo za PS4 igrače, a u njemu će se naći sadržaj sličan onome iz japanske verzije.
Europski Treasure Box Collector's Edition će se sastojati od:
A.O.T. Wings of Freedom PS4 igre
Službenog soundtracka
Službenog Scouting Reporta (ekskluzivnog artbooka prepunog crteža likova, oružja i lokacija iz igre)
Posebno dizajnirani ručnik s motivom likova iz igre
Šest znački s dva različita dizajna za svakog lika
Koda za download alternativnog posebnog kostima za Armina.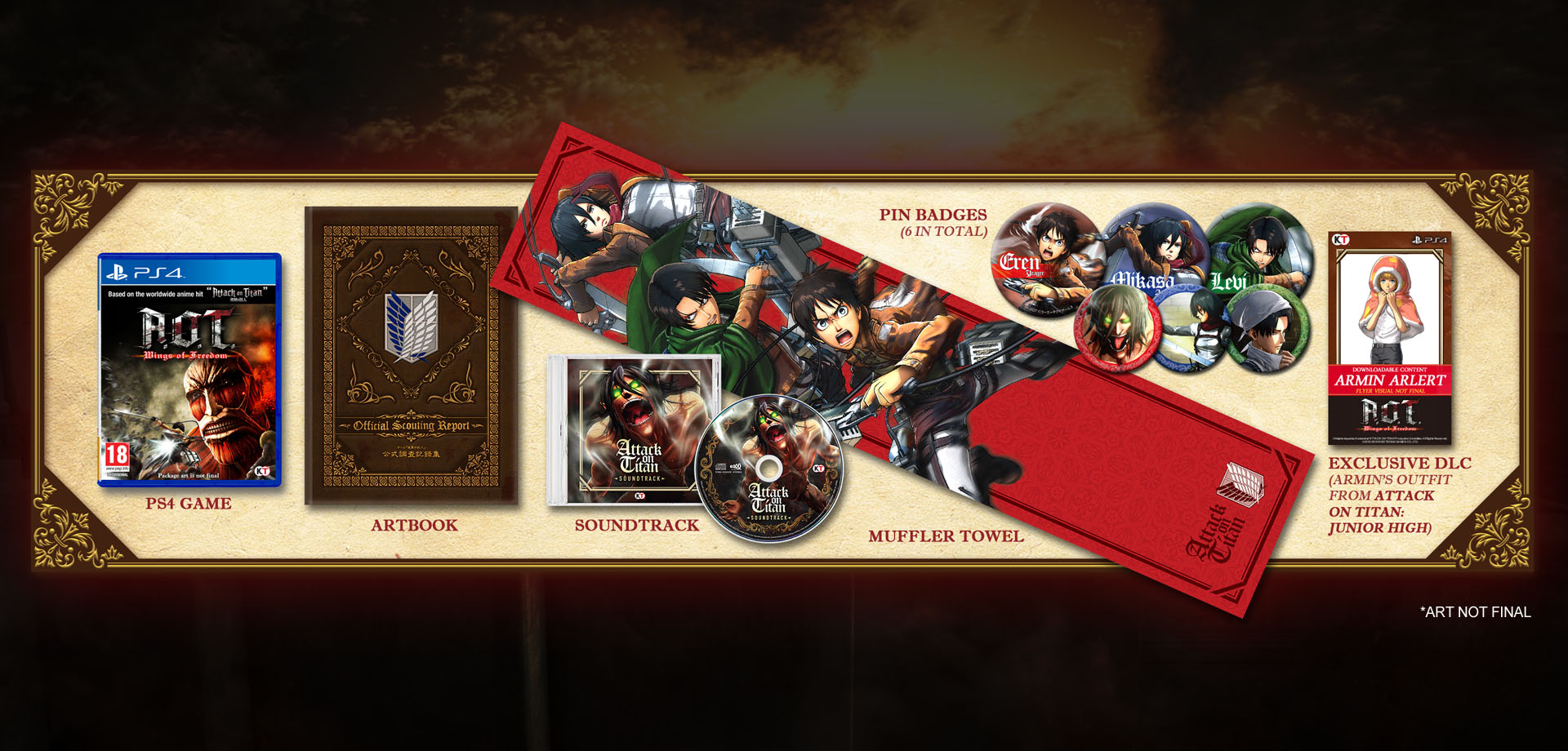 A.O.T. Wings of Freedom u Europi izlazi 26. kolovoza, a moći ćemo ga kupiti u verzijama za PS4, PS3, PS Vitu, Xbox One i PC. Vrijedi napomenuti da će u prodaji biti dostupna fizička izdanja PS4 i Xbox One verzija, dok će ona za PS3, PS Vitu i PC biti dostupna isključivo putem digitalne distribucije.