Call of Duty franšiza je ogromna. U posljednjih 9 godina izašlo je isto toliko punokrvnih COD igara. Svaki nastavak je veći, bolji i popularniji. Deseci milijuna gamera (ovaca?) svake godine kupuju novi COD naslov i uživaju u online igranju. Activision je presretan što ima toliku kravu muzaru i muže ju do besvijesti. Nažalost COD je primjer serijala koji svoj uspjeh duguje masovnoj propagandi. Zahvaljujući brojnim PR spinovima Modern Warfare 3 je u 16 dana uspio zaraditi milijardu dolara! Svi nastavci iz serijala uspjeli su se prodati u nevjerojatnih 100 + milijuna primjeraka.
Ranije smo mislili kako će tijekom ove 2012. godine dvije COD igre izaći – Black Ops 2 i Mac port originalnog Black Opsa, a u međuvremenu Neversoft je postao 5 developerski studio koji će raditi Call of Duty igre. Postojale su glasine o COD Online naslovu, ali nismo mislili kako će one biti realizirane u bližoj budućnosti. Više su nas zanimale prve informacije o Modern Warfare 4 igri.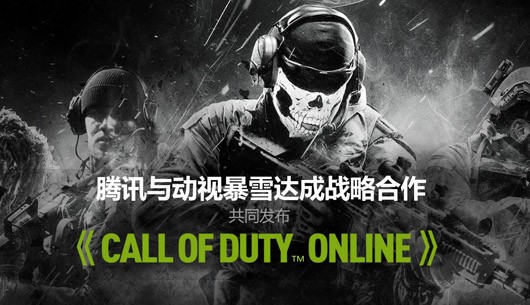 Danas nas je Activision iznenadio sa svojom najavom nove Call of Duty igre. Najavili su F2P CALL OF DUTY ONLINE koji će biti ekskluzivni kineski PC naslov. Kina i njezino tržište je posebno profitabilno izdavačima free-to-play igara i zahvaljujući ogromnoj populaciji brojni F2P MMO naslovi su na njemu uspjeli ostvariti odličan financijski rezultat. Activision će igru izdati u suradnji s kineskom kompanijom Tencent. Bobby Kotick poprilično je zadovoljan sa suradnjom i smatra kako će COD Online postići veliki uspjeh. Ako ste ljubitelj FPS-a  tada će vam trailer biti poprilično zanimljiv.
Tencent je dobio ekskluzivnu licencu za izdavanja COD Onlinea na području Kine i za sada je nepoznato hoće li igra izaći na Zapadu. Activision i Tencent nam obećavaju veliki broj modova, raznolike mape i bogato MP iskustvo na razini MW 3 igre. Posebno je zanimljivo uvrštavanje originalne priče (putem Special Operations misija) koja će biti povezana s Modern Warfare univerzumom.