Kolekcionari će se posebno oduševiti viješću da je Ubisoft odlučio izdati dodatno posebno kolekcionarsko izdanje svoga predstojećeg open world FPS hita Far Cry 5, kojeg u prodaji očekujemo početkom iduće godine.
Naime, Ubisoft je predstavio Far Cry 5 Resistance Edition, posebno kolekcionarsko izdanje koje se sastoji od Gold verzije igre (koja inače pored same igre sadrži i Season Pass, dodatni sadržaj i steelbook pakiranje) kao i 16.5″ visoke statue jednog od protagonista igre, Nicka Ryea i njegovog psa Boomera te nekolicine manjih dodataka, poput marame, značke, Hope County Koozieja i nekolicine razglednica, a sve to bit će upakirano u ekskluzivnu Far Cry 5 kutiju. Kako sve to izgleda, možete vidjeti na slici ispod.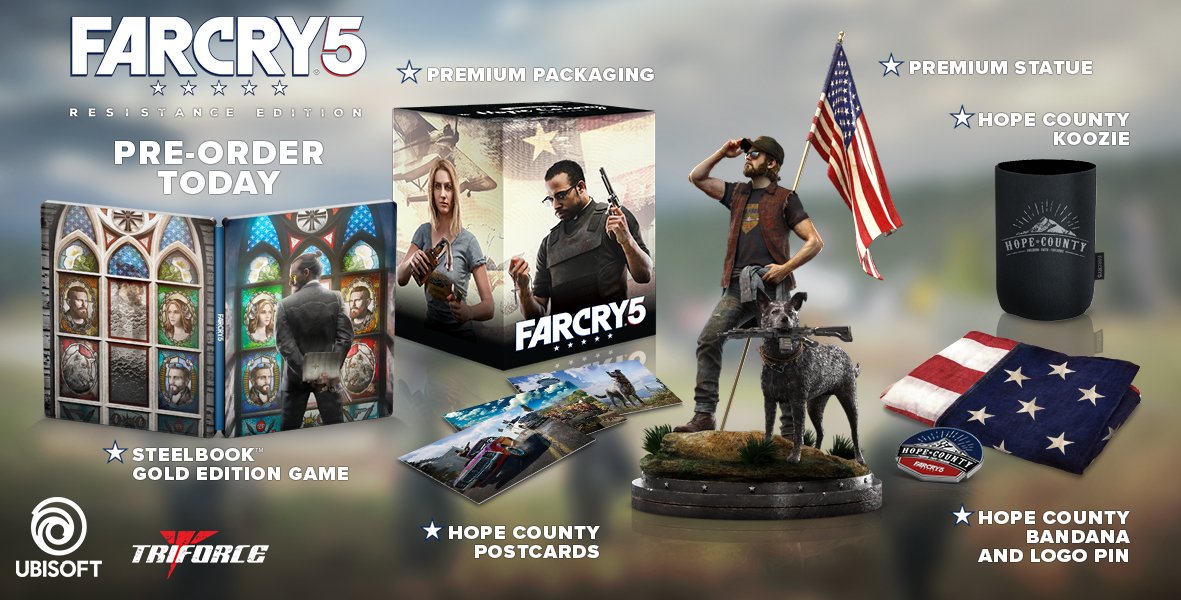 Far Cry 5 Resistance Edition će koštati $119.99, a bit će dostupan za PS4 i Xbox One isključivo putem Gamestopa.
Far Cry 5 u prodaju stiže 27. veljače, a bit će dostupan na PS4, Xbox One i PC igraćim sustavima.