Techland je u sklopu promocije nadolazeće The Following ekspanzije napravio prilično unikatnu mini reklamnu kampanju, u kojoj je putem Twittera predstavio mapu na kojoj će se The Following odvijati, no ono što je još interesantnije jeste način otkrivanja te iste mape.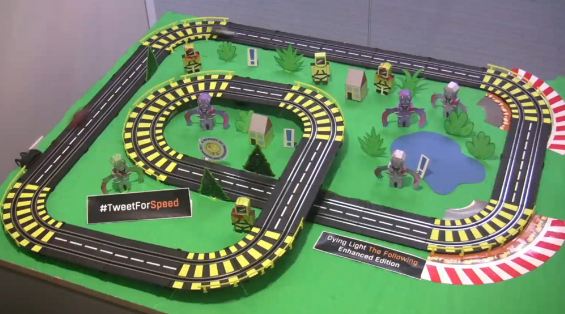 Naime, fanovi će svojim tweetovima na @DyingLightGame, uz navođenje hashtaga #TweetForSpeed aktivirati posebno modificirano vozilo koje će se voziti po stazama usput otklanjajući maglu s mape i na taj način otkrivajući njezin sadržaj. Što više tweetova stigne na spomenutu adresu, moći ćemo vidjeti veći dio mape na kojoj će se spomenuta ekspanzija odvijati. Prilično interesantno, zar ne?
Dying Light: The Following na PS4, Xbox One i PC dolazi 9. veljače, a paralelno s njim stići će i Dying Light Enhanced Edition, ultimativno izdanje igre koje će između ostalog sadržavati i gore spomenutu ekspanziju,.