Dragon Age: Inquisition Jaws of Hakkon DLC već je neko vrijeme dostupan za PC i Xbox One verzije igre, no uskoro bi trebao stići i na preostale platforme.
BioWare je putem Twittera potvrdio da će ovaj DLC od 26. svibnja biti dostupan i u verzijama za PS3, PS4 i Xbox 360.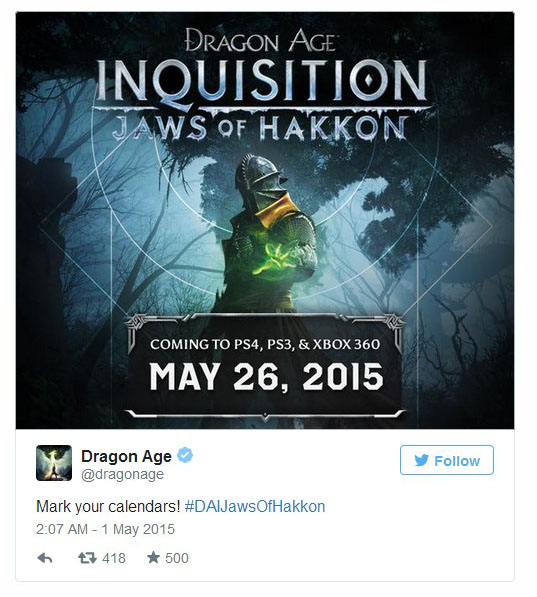 Jaws of Hakon DLC donosi nekoliko story misija, lokacija, protivnika i likova, a bit će ga moguće kupiti po jedinstvenoj cijeni od $14.99.