Konami je najavio danas kako će napokon izdati Yu-Gi-Oh igru na PlayStation Networku. Yu-Gi-Oh! 5D's Decade Duels Plus je update Yu-Gi-Oh! 5D's Decade Duels igre koja je originalno tijekom 2010. godine izašla  na Xbox Live Arcadeu.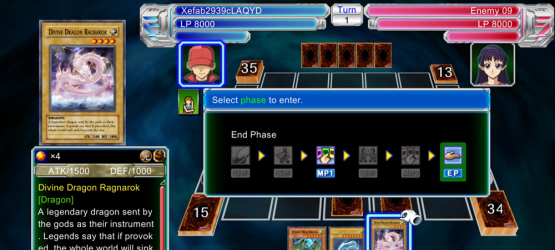 Trenutno je nepoznato kada će točno igra pojaviti na PSN-u ali zato je poznata cijena koja će iznositi 9.99 dolara (cca 56 kn).
Igra će sadržavati:
Voice i Text chat kompatibilnost
Preko 2000 karata, uključujući karte iz Yu-Gi-Oh! Classic, GX i 5D's dekova
Stotine dodatnih karata i paketića koje je moguće kupiti preko PS Store cards 
Online Multiplayer with up to four-player Tag Duel for total Yu-Gi-Oh! supremacy
Game play customizaciju s  user-created pravilima
Mnošvto game modova uključujući  Quick Match, Rank Match i Custom Match
Online Leader Boards
Važno je spomenuti kako ova poboljšana verzija dolazi i na XBLA servis. Radujete li se izlasku nove  Yu-Gi-Oh igre?