Konačno je poznat datum izlaska High Moon Studiosove igre Transformers: Fall Of Cybertron.
Activision je objavio da će se igra u Americi pojavti 28. kolovoza. Termin izlaska europske inačice nije objavljen, ali za očekivati je da će se igra pojaviti nekoliko dana kasnije.
Transformers: Fall Of Cybertron je direktni nastavak igre Transformers: War For Cybertron, koja je izašla 2010. godine i pokupila jako dobre kritike. Priča ovog third person shootera pratit će borbu Autobota i Decepticona na njihovoj rodnoj planeti Cybertronu. Također, ovo bi trebala biti najkompletnija Transformers igra do sada, te je objavljeno da će pojaviti rekordan broj robota u dosadašnjim Transformers igrama – Optimus Prime, Bumblebee, Jazz, Cliffjumper, Megatron, Shockwave, Starscream. Pored ovih Autobota i Decepticona, premijerno će se pojaviti i mnogima najdraži Dinoboti (Grimlock, Sludge, Snarl, Slag i Swoop) i Combaticoni (Onslaught, Blast Off,Brawl, Swindle i Vortex) koji zajedno formiraju velikog Bruticusa.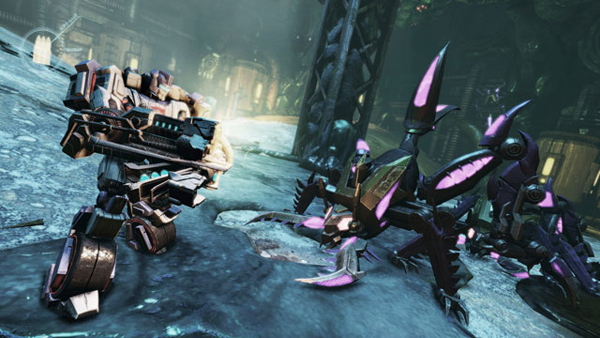 I na kraju jedna loša vijest za PC igrače – Activision i High Moon Studios su nedavno objavili da igra neće dobiti svoju PC inačicu, te da će se pojaviti samo na Xbox 360 i PlayStation 3 konzolama.