Nećemo još paničariti, no imamo prilično neugodne i u isto vrijeme neizvjesne vijesti za sve one koji već godinama željno iščekuju  Sonyjevu ekskluzivu The Last Guardian – Sony je odustao od The Last Guardian trademarka.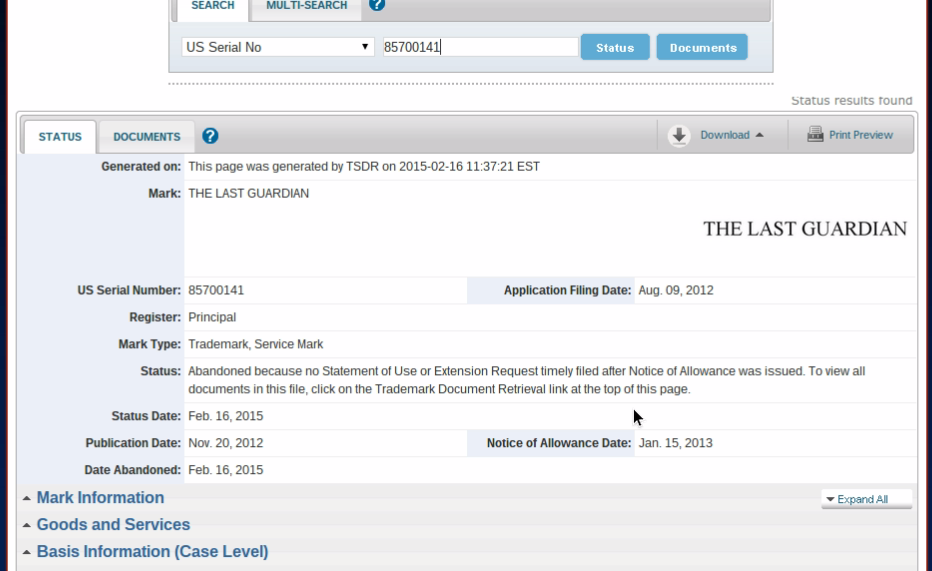 Ako je vjerovati United States Patent and Trademark Officeu (USPTO), Sony nije podnio zahtjev za produženje The Last Guardian trademarka, a to može značiti dvije stvari – ili je Sony u potpunosti odustao od igre ili je igra i dalje u razvoju, ali će izaći pod nekim drugim imenom.
Naravno, postoji i treća mogućnost – da je Sony usljed potpune hibernacije ovog projekta jednostavno zaboravio podnijeti zahtjev za produženje trademarka, međutim slabe su šanse da se takvo što dogodilo.
Do nekih konkretnijih informacija, nadajmo se i dalje da je The Last Guardian i dalje živ..