Otkrivena je lista glumaca koji će svoje glasove posuditi u nadolazećoj zombie igri Lollipop Chainsaw, iza koje stoji razvojni studio Grasshopper Interactive.
Ima nekoliko poznatih imena koje znamo iz hit TV serijala kao što The Walking Dead, Smallville, 24 i Gilmore Girls.
Glavnoj akterici Juliet Sterling glas će dati Tara Strong, koja je u više navrata svoj glas posudila likovima iz igara (Rage, Rayman Origins, Lost Odyssey). Poznata je jer je dala glas i Harley Quinn iz Batman: Arkham Cityja. Michael Rosenbaum, najpoznatiji po ulozi Lexa Luthora iz serije Smallville, posudit će glas Julietinom dečku Nicku. Cordelijin glas će imati zvijezda starije hit serije Freaks And Geels Linda Cardelleni, a moći ćemo čuti glasove Shawnee Smith (Amanda iz Saw serijala) i Micheala Rookera (The Walking Dead).
Glumačku postavu ove igre zaokružit će glumac Sean Gunn (The Gilmore Girls) koji će dati glas glavnom negativcu Swanu i frontman rock benda "Mindless Self Indulgence" Jimmy Urine, kojeg ćemo moći čuti kao Zeda.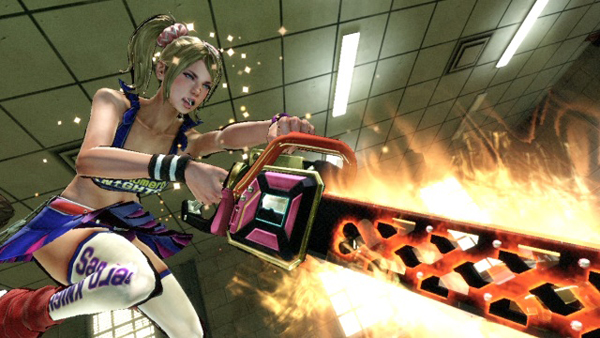 Lollipop Chainsaw u Europi izlazi 13. lipnja, a pojavit će se u verzijama za Xbox360 i PlayStation 3.