Nakon dugotrajnog glasovanja napokon je otkriven pobjednik čija će slika krasiti cover najbolje hockey simulacije. Ovo je prvi puta da su igrači i ljubitelji NHL-a mogli glasati za izbor igrača na omotu igre. Sveukupno je zaprimljeno preko 25 milijuna glasova i na sveopće iznenađenje pobjedio je kanađanin Claude Giroux. Igrač Philadelphia Flyersa u posljednjem krugu glasovanja bio je bolji od Pekka Rinnea (golman Nashville Predatorsa). Mladi Giroux oduševljen je podrškom fanova i sretan je što će biti na omotu NHL igre. Putem twittera je objavio kako zahvaljuje svima koji su ga podržali i svojim glasovanjem mu omogučili pobjedu.
"I can't thank the fans enough for putting me on the cover. Great job by the NHL"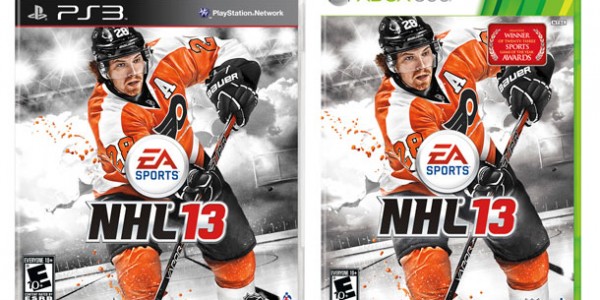 NHL 13 biti će dostupan na PlayStation 3 i Xbox 360 konzolama i u Europi će izaći  14-tog rujna 2012. godine. Trenutno je nepoznato hoće li se pojaviti Wii U verzija ali s obzirom na to da je EA Sports nedavno potvrdio izlazak Madden 13 Wii U porta, nije nerealno tijekom blagdana očekivati poboljšanu NHL 13 Wii U igru.