NeoGeo X prijenosna konzola na tržištu će se pojaviti tijekom prosinca po cijeni od 200 dolara (1206 kn) – najvjerojatnije će kod nas ona iznositi 200 eura (cca 1500 kn). U Europi će konzolu distribuirati kompanija Blaze, dok će u ostalim regijama službeni distributeri biti Tommo (za područje Sjeverne Amerike) i Success Company na području Azije. Točan datum izlaska nove NeoGeo reinkarnacije je 6. prosinac 2012. godine.
NeoGeo X Gold paket će sadržavati NeoGeo X Station punjač, arkadni NeoGeo X Joystick i NeoGeo X prijenosnu konzolu.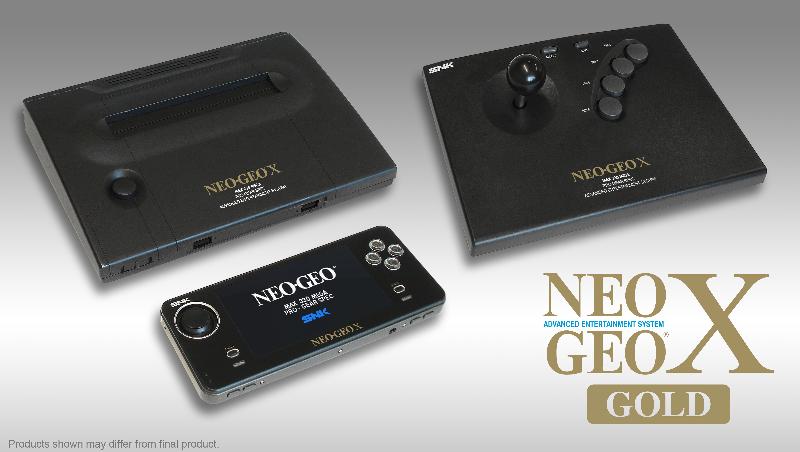 Uređaj  će sadržavati 20 predinstaliranih igara, 4.3 inčni LCD zaslon, proširivi slot za memorijsku karticu, stereo zvučnike i port za umetanje slušalica.
Popis predinstaliranih igara:
3 Count Bout
League Bowling
Art of Fighting 2
Magician Lord
Alpha Mission 2
Metal Slug
Baseball Stars 2
Mutation Nation
Cyber Lip
Nam 1975
Fatal Fury
Puzzled
Fatal Fury Special
Real Bout – Fatal Fury Special
The King of Fighters '95
Samurai Showdown 2
King of the Monsters
Super Sidekicks
Last Resort
World Heroes Perfect
Zanimljivo je što će ovo SNK-u biti prva NeoGeo konzola u posljednjih 13 godina. Kolekcionari i ljubitelji SNK-ovih arkadnih igara su ciljano tržište za ovu prijenosnu konzolu. Ono na što posebno treba obratiti pažnju je limitirana količina NeoGeo X-a koja će se pojaviti u prodaji. Ako ste retro gamer koji uživa u igranju igara s arkadnih mašina tada je NGX prava konzola za vas.