Konami je službeno najavio japanski izlazak Metal Gear Solid: The Legacy Collectiona. Ova kolekcija na PlayStationu 3 će se u prodaji pojaviti 11. srpnja po cijeni od 7980 yena (cca. 470 kuna). Za sada europski izlazak nije potvrđen, ali pretpostavljamo kako će se on dogoditi paralelno s američkim i japanskim launchom.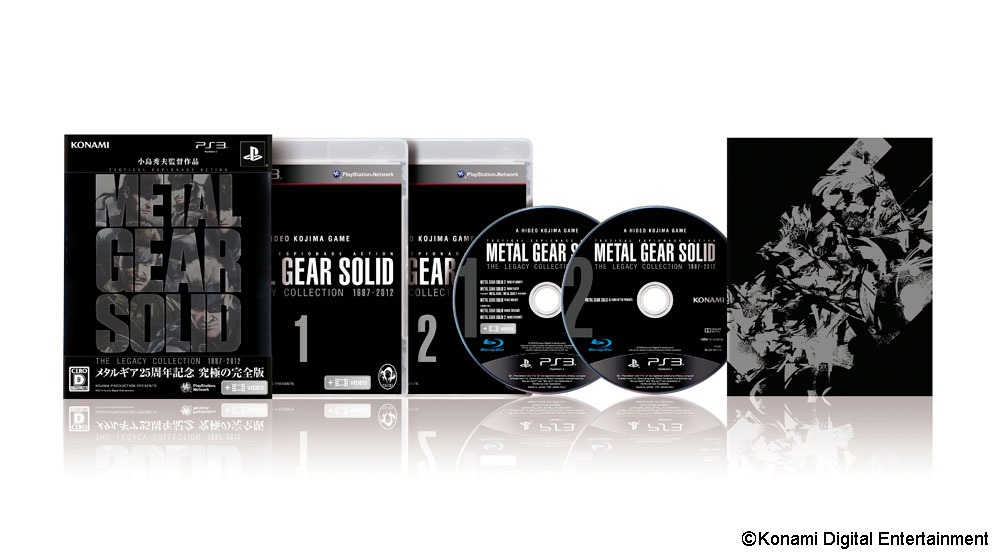 Legacy Collection sadržavat će sljedeće igre: Metal Gear Solid, Metal Gear Solid: Integral, Metal Gear Solid 2: Sons of Liberty HD, Metal Gear Solid 3: Snake Eater HD (koji sadrži originalne MSX verzije Metal Gear i Metal Gear 2 igara), Metal Gear Solid: Peace Walker i Metal Gear Solid 4 s podrškom za trofeje. Uz sve nabrojano, ova kolekcija će sadržavat i dvije MGS digitalne grafičke novele (strip crtača Ashleya Wooda). Kao poseban bonus kupci će dobiti Legacy Book (knjiga sadrži 100 stranica).
Cijela kolekcija dolazi na 2 Blu-Ray diska (na jednome se nalazi MGS 4 igra, a ostali sadržaj je na drugome disku).