GoodGame redakciji je slučajno na monitore (čitaj:dosađujući se surfanjem po raznim gaming stranicama) osvanula Sonyeva prezentacija o PS Viti sa početka ove godine koja nam je otkrila zanimljivi detalj. Iskreno, zamalo nam je i promaknuo taj logo. No, ova nedavno objavljena javna prezentacija na jednom od slideova nam otkriva velike naslove koji su uključeni u početne mjesece "života" popularne nove konzole. Među njima je jedna koja još nije služeno objavljena, a to je Metal Gear Rising.
Nakon toliko tišine, zaborava i skepse, izgleda da nam MGS spin-off sa Raidenom u glavnoj ulozi ipak dolazi. Od ostalih zanimljivih naslova na popisu se nalaze i Call of Duty, Bioshock, Assassin's Creed te Final Fantasy X.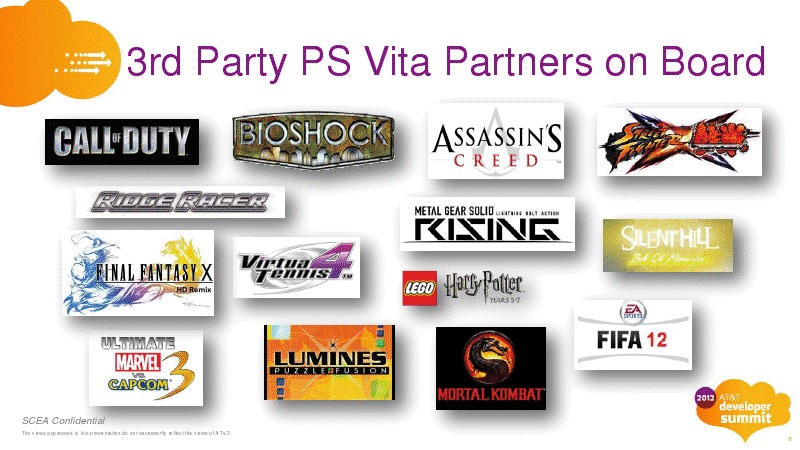 Punu prezentaciju sa još ponekom zanimljivom pretpostavkom Sonya pogledajte ovdje.